Your Best Saw Blade Supplier
NCcuttingtools has more than 20 years of production experience, and we have extensive experience in quality control and cost management. Provide you with the most competitive products.
NCCuttingTools is a professional Diamond Saw Blade, Diamond Drill Bit and Diamond Abrasive Tools manufacture. It occupies 25300 square meters. NCCuttingTools is specialised in Diamond Tools, Metal Fiber, PDC Bits, totally over 1000 varieties of product systems and OEM Service. Our products are widely used in cutting and grinding marble, granite, stone, concrete and other materials. We have rich experience of scientific&technology development, abundant production strength and perfect management, that help us deliver products on time with high-quality. Company is the first one to certificate and MPA Germany ISO9001:2000 by China Quality Control System and brought in advanced SAP manage system. The company focused on using advanced technology and quality product to provide the most scientific solution and the best service for the customer.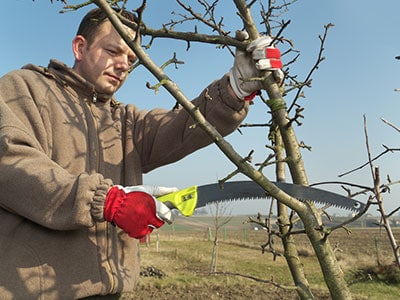 It does not matter if you are a seasoned professional or a lowkey DIYer. Your knowledge ranges from selecting, operating, and maintaining it. When it comes to reciprocating saw pruning blades, it's not just about pruning flowers or the landscape right? Well, it is certainly more than that. The various types you can choose from
Read More »
Segment Blade with Protective Teeth
Application: Abrasive materials, green concrete, asphalt and sandstone Feature: Effective improve the performance of basal blade and scarp removed. Very suit for strong grindability stone.
Turbo Saw Blade
Application: Tile, Bricks, Brick Blocks, Concrete, Marble, Granite, Stone and manyother materials. Features: Excellent performance in heat losing and scarp discharge. Continuous teeth ensure its processing accuracy and safety. According to shape there are three categories, narrow turbo, mid turbo and wide turbo saw blade.
Diamond Wire Saw
Application: Marble, Granite, Concrete Features: Using for Wire Saw Machine to cut large block Stone.
Continuous Rim Saw Blade
Application: Tile, Ceramics, Bricks, Brick Blocks, concrete, marble, granite, stone and many other materials. Features: It is often used for professional Tile and Ceramics cutting by special recipe. Usually need water when using it cut.
Crack Chaser
Application: Green Concrete, Block, Concrete and Stone. Features: Crack Chaser blades feature a V-shaped segment design with diamond embedded wedges for high speed cutting and long using life.
Turbo Cup Wheel
Application: Granite, Marble, Concrete, Masonry Features: Grinding disc is a kind of diamond tools, which is widely used in the grinding of stone and concrete. Different arbor sizes and segment specifications are available upon request.
"Very competitive prices, and can provide re-export trade. I am very happy to establish business cooperation with nccuttingtools!"
Contact us to apply for a free sample