The grinding wheel is one of the earliest cutting tools with an abrasive component for cutting. Its advantages make it suitable in diverse industries today. However, there are many manufacturers and varying classifications of the grinding wheel. Choosing a particular type for an application is dependent on several factors, which can be challenging for end-users. Hence, to be able to select one, you must have at least a basic understanding of the varying classes of grinding wheels and their advantages. This article focuses on the diamond grinding wheel, and these wheels can be classified as follows.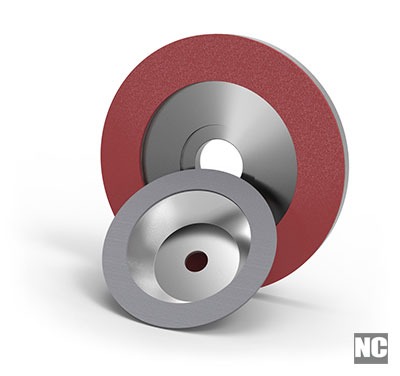 Figure 1: A Typical Diamond Grinding Wheel
1. Diamond Grinding Wheel of four kinds of classification
According to Bond Type
Another classification of the diamond grinding wheel is the bond type variations, namely;
Resin bond: The resin bond is famous for its simple grinding operation with very competitive material rate removal. Beyond that, it also maintains a minimal thermal effect on the workpiece. They have various applications like grinding, both metallic and non-metallic materials.
Ceramic bond diamond grinding the wheel; The invention relates a ceramic bond to your typical diamond grinding wheels for grinding a diamond. The inclusion of the ceramic bond in manufacturing diamond grinding wheel equips the tool with high heat conductivity and resistance. The ceramic bond diamond grinding wheel also ensures the sintering of the diamond at the right temperature. This wheel also has a grinding efficiency and service life higher and longer than that of the traditional grinding wheel.
Metal bond diamond grinding wheels: Metal bond grinding wheel has a structural composition of powdered metals and other compounds with diamonds. This wheel has a unique characteristic of high strength and long tool life with a lower number of redressing. However, one particular challenge with this wheel is that dressing is somewhat tricky.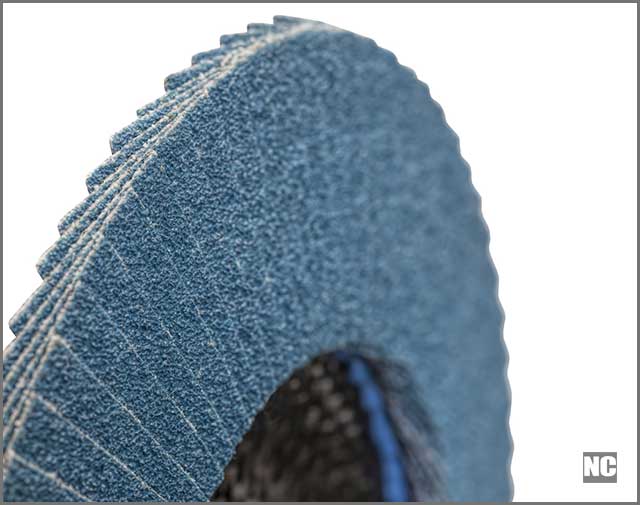 Figure 2: A Bonded Diamond Wheel
According to the Production Process
Diamond grinding wheels also have classifications according to their production process, namely;
Sintered diamond grinding wheel: These wheels have long useful tool life, with faster feed rate and aggressive cut. Sintered wheels can be dressed to expose additional crystals for a more aggressive cut. But the dressing is not always needed if you follow a side-to-side pattern when grinding to ensure even wear.
Electroplated grinding wheels: This is a grinding wheel that contains diamond abrasives in its structural makeup. This particular characteristic makes it easy to use because they cut faster and smoothly. It is a handy tool that requires high precision.
Brazing diamond grinding wheels: This is a type of wheel for their high-precision grinding application. This class of diamond wheel has a manufacturing method of precise grinding of high-end glass and material grinding. The manufacturing model of the brazing diamond wheel accommodates customization.
You can easily customize the number and the diameter of your brazing diamond wheel. The diamond cutting components undergo multi-layer brazing. The diamond abrasive particles maintain a high holding force with long service life.
In comparison with both the sintering type and electroplating type, the brazing diamond has a longer service life. It has a higher machining quality, and the diamond abrasive particles have a high holding force in the highly-bare state.

Figure 3:Brazing Diamond Wheel
According to the Grinding Method
The grinding wheel also has a classification that looks at all the different grinding methods manufacturers employ in producing grinding wheels. They are;
Diamond grinding wheel for grinding diamond,
Diamond grinding wheel for grinding cemented carbide,
Diamond grinding wheel for grinding PDC
Classification due to centerless grinding diamond wheel used for coreless grinding
Diamond grinding wheels used for ceramic products and cutting.

Figure 4: Industrial Diamond Grinding Wheel
According to the appearance or shape
The grinding wheel has classifications according to the appearance of the wheel, namely;
Parallel grinding wheel: this is a wheel that users use for cylindrical grinding and edge machining. They are also popular for not loading up with the metal when in use.
Cylindrical grinding wheel: these wheels are popular for their precision in grinding. Most people also call them precision grinding wheels. They are the best alternative for dressing end faces, outer and conical surfaces of batches of shaft parts. They are very popular in the automotive industry.
Cup wheel: this wheel is mainly known for polishing stones and concrete. Sometimes in the hands of a skillful professional, it can also remove paint.
Edge grinding wheel: these wheels are popular for cutting notches and fitting on-site structural steel fittings.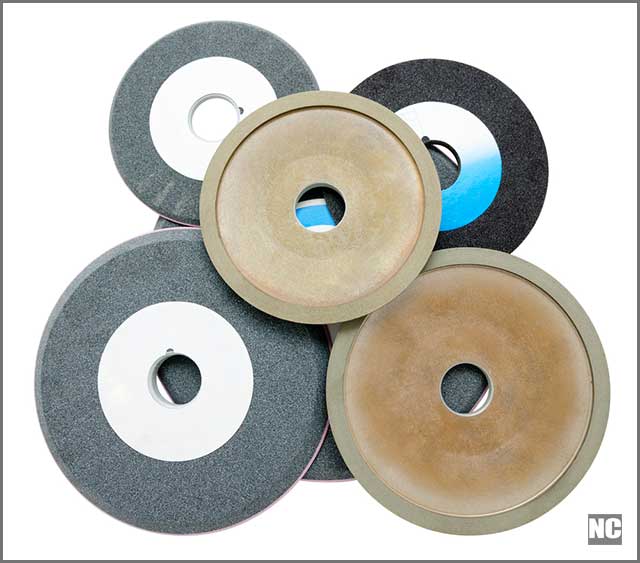 Figure 5:some diamond wheels of different diameters
2. 4 Advantages of the Diamond Grinding Wheel
Hardness
Diamond is a unique material with high strength and hardness. This unique characteristic allows it to take in a high amount of rough treatment. Plus, the diamond has a fine cutting edge that can create a structure on a diamond tool like the diamond grinding wheel. A precision diamond tool is a delicate tool that must always be under proper and use.
The diamond appears fragile but considered the most solid known material. Thus, industries also choose cutting tools that capable of dressing the hardest materials conveniently because the diamond itself is proficient at cutting the most durable material easily.
Using the diamond as an abrasive gives the wheel a unique edge with distinct properties for resistance to impact and hardness. Today we have different classes of diamond types and the unique advantages that distinguish each of them and their applications.
Quality of finish 
Imperfections can arise in many ways, and a precise and high-quality finish can only be obtained by considering all the many parameters which affect the machining process. The diamond grinding wheel is one of the most popular tools among diamond designers. It's highly capable of dressing materials into any shape. Its multiplicity in applications makes it a favorite for professional jewelry designers.
The diamond abrasive gives the grinding wheel an ultra-precision edge that enables the wheel to produce an exact and yet neat finish.
Durability
Two factors set diamond grinders apart from the rest-longevity and durability.
Initially, a diamond grinder may be expensive. That extended life span of a typical grinder, however, recovers the extra cost quickly. The bonding agent is the key to the long life of this tool. The bond hardness is the opposite of the material's hardness. By adjusting the hardness of the bond to fit the material, we can keep the diamond on the grinder for much longer.
Upon dressing of workpieces, diamond abrasives sometimes peel off. It is good because it can prevent coating flaking forms, causing severe damage to the diamond grinding wheel. It will, in turn, lead to an increase in the useful tool life of the tool.
Can Repeat and Reuse
After repeated use, even diamond tools will dull and wear down. Over time, there will not be as much diamond coating on the tool, and the cuts will take longer. If you have a traditional grinder, you might need a total overhaul. However, you can repeat and reuse diamond tools. Diamond tool manufacturers can replace their tools into a new state again. If diamond tools are more expensive to buy, you make up that money back by repeating and reusing them.
Summary
The grinding wheel is a cutting tool with a structural design to meet a growing need. Users complain about the challenges as regards the traditional grinding wheel failures as they now have to cut harder materials.
This wheel is a variation of the standard cutting tool that possesses the unique properties of a diamond. Features like the diamond's hardness, toughness, etc., all make the diamond grinding wheel a unique cutting tool.
So, as you continue to look out for a better understanding of the different types of diamond wheel available, look no further, NCCuttingtools is the place for you. Click here for a video with up-to-date information about the grinding wheel, their different types, and their unique advantages.