Diamond tools are highly useful in the cutting and drilling industry. As of today, stones are one of the hardest substances found on the earth. The statement is partially true as there are different types of rocks with different densities and strengths.Diamond is the hardest substance known to man and can cut nearly all substances, including stones. When it comes to working with stone as the material of choice, the diamond saw blade is the best tool you can use. This article introduces a few things about diamond tools for stone cutting applications. If you are interested, come and see it with me!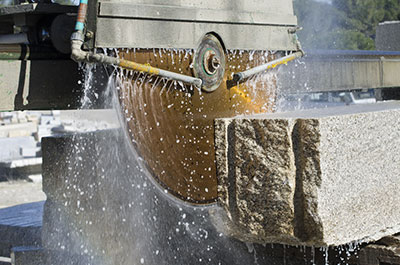 (Diamond blade for cutting stones)
1.Introduction of Diamond Cutting Tools
Diamonds are generally thought of as the precious little rocks on our rings, necklaces, and other pieces of jewellery. It is a common notion accepted by many individuals that diamonds are precious stones that are polished to make other things more beautiful.
As an individual looking to work with the most reliable cutting tool, diamond is just the most widely used cutting material. Diamond is known to be the hardest substance found by man. You should also know that only diamonds cut diamonds. .In the cutting industries, diamonds are effective than in jewellery making and branding.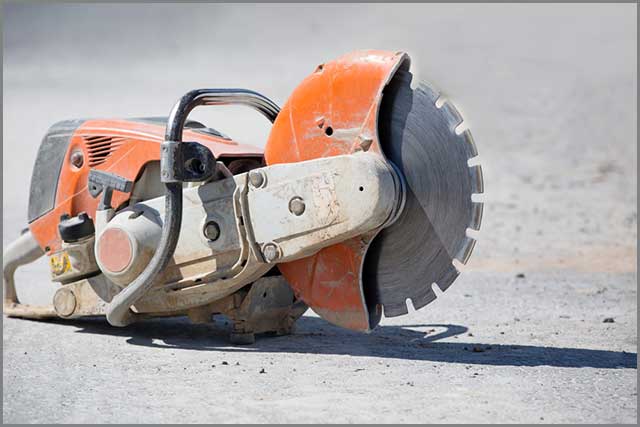 (Saw blade ready for work)
2.Choose different types of saw blade to cut stones
• Circular saw blades
The Circular saw edges are blades with the vast application. They come in many different designs to match different project applications. Auspiciously with one eye dropping, the nature and density of the material you are cutting determine the type of circular saw blades to use.
Always refer to your circular saw's documentation to know the proper blade size for your material. During the selection and application of circular saw blades, it is advisable not to use the wrong blade size.
• Steel circular saw blades:
These are fine and easy to use for softwood and other soft materials. It is an excellent cutting blade, but it gets dull quickly. In a project where the cutting stone is necessary, the steel circular saw blade is a wrong choice of blades because it wears off. Steel blades used with hard materials become almost blunt and less effective.
• High-speed steel circular saw blades:
The steel blades are of different styles. The high-speed steel circular saw blades cuts harder materials as it lasts longer than the ordinary steel blades. This blade is also more expensive than the ordinary steel blades.
• Carbide circular saw blades:
The carbide cutting blades have their reputation for cutting harder materials. They are durable and can last longer than any other steel blade. It is due to the carbide coatings on their cutting tips.
Are you working with woods? If yes, then you should know that several saw blades types can carry out your job correctly. Some of which are the Cross-cut saw blades: These saw blades are sometimes with the other type of the Ripping saw blades. They are used to cut across the grain and with the grain, respectively.
When working with thin sheets of woods, the plywood blades are the perfect cutting blades for your project. Note you cannot use for cutting stones as they would wear off quickly.
NOTE: The high tooth count of blades creates room for a very smooth cut.
• Abrasive saw blades:
These are a uniformly coated blade. The coating is with ground material, which confers the ability to cut through hard substances. The abrasive blades are perfect for cutting stones, steel, iron, and masonry.
Diamond-coated cutting saw blades are a particular type of abrasive saw blade. They can cut glass, tiles, stone, ceramics and other hard materials.
• Diamond wire for reinforced concrete 
The diamond cutting wires cut through materials of different sizes and densities. This process involves using wires of different diameters and length, inundated with diamond-dust of varied sizes to cut through substances.
This cutting process is a resource-saving process as it proved useful in time and money-saving.
The diamond wire cutting tools are fast replacing other cutting tools in factories all over the world.
The technology of diamond wire cutting tools possesses the ability to cut almost any material of any density and size. This material includes stones, metals, steel, composites, woods, glass, crystals, silicon, and coated fabrics. It can cut through all these with high accuracy.
Wire sawing using the diamond wire saw is a sawing process that uses abrasion to cut materials.
These diamond wire saws are frequently lubricated and cooled by water or other liquid substances. It is no news today that Core drilling and wire cutting industries are growing fast. Also, diamond has fair credit in the success of these industries.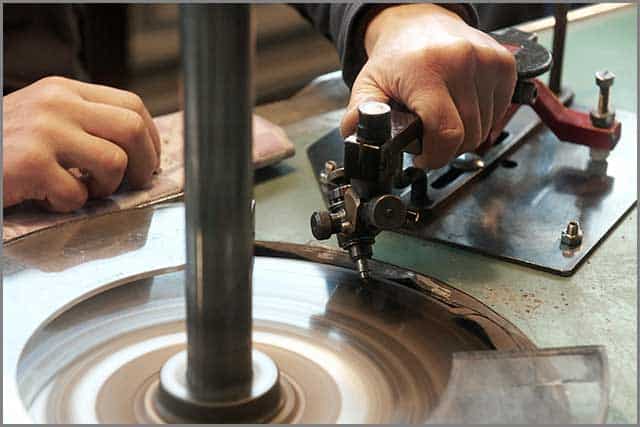 (stone cutting operation)
3.Advantages of diamond saw blade cutting stone
When cutting stones, the diamond cutting techniques used by experts can speed up pre-outage demolition in all aspects with minimal disruption of all neighbouring operations.
When we said diamond is the most durable substance found by man, it was not blasphemy as even till today. Diamond cutting tools are the most effective in cutting diamonds. It is due to their molecular structure. The principle behind this simply because diamond never gets chipped or never broken easily. Because there is nothing more substantial than them on which they could get chipped.
A good example is you scrape a diamond against solid rock. The diamond would come out completely fine while the stone will n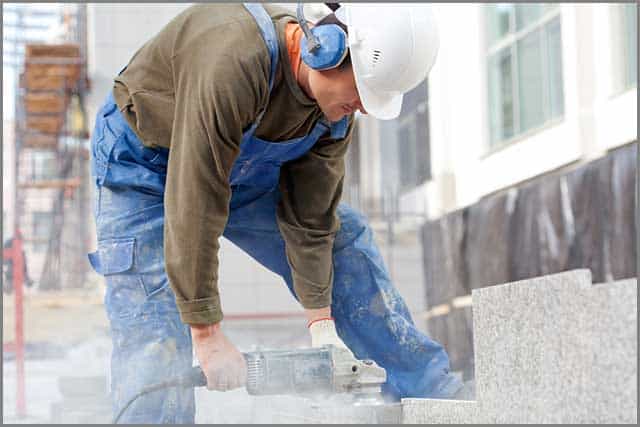 (Diamond saw blade cutting stone at the scene)
4. saw blade–Diamond Grinding and Polishing tools
The diamond concrete polishing processes are relatively simple. Abrasive pads used for polishing the floor usually file down the top surface of the concrete grazing over the concrete. After this, diamond-embedded flexible polishing pads buff and polish the ground until it shines.
The glossy surface becomes sealed to maintain the sparkling appearance and increase the floor's durability.
The polishing brush is also an essential tool in the polishing aspect. Aside from sealing the floor, it also helps to confer extreme durability.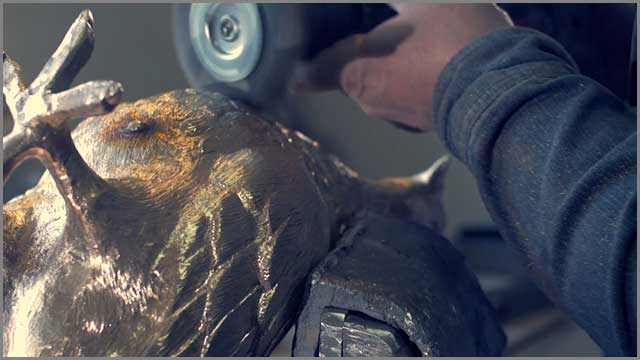 (polishing to make a statue)
5.saw blade–Diamond Core drill Bits
Diamond core drills are known as the drills designed mainly to perforate cylindrically through the materials of choice. After drilling, there is a cylindrical part of the material in practice. That material is the core of the material. Diamond core drill does not only drill through your material and removes heavily reinforced concrete. It also helps in the installation of concrete joint sealers and other fillers.
Laser-welded diamond core drill bits for concrete are mostly of high quality. It is usually advisable to use fixed core drilling machines to Drill Holes in Hard Materials, Concrete, stones, and Reinforced Concrete.
The vacuum brazed diamond core drill bits for granite are among the best core drills for stone drilling. It is easy and efficient. It can also drill through hard materials such as Marble, Quartz, Ceramic, and Porcelain.
Sintered drill bits for granite and marble are durable core drill bits. They are so useful in drilling through hard substances that, if properly used, can last longer than the vacuum brazed drill bits.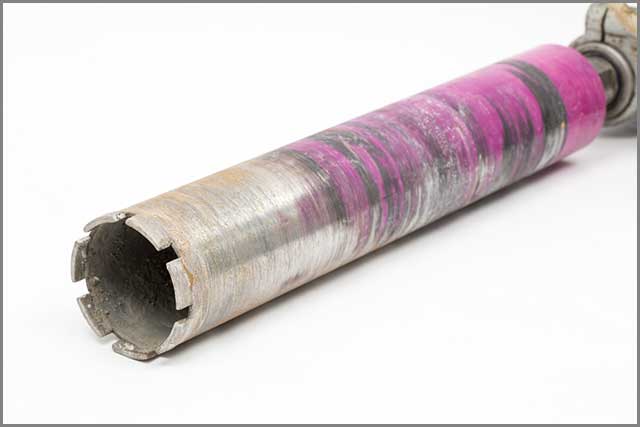 (Diamond core bit)
Summary
In summary, Nccuttingtools have taken you through the diamond tools for stone cutting applications.
Whether you are a dealer, wholesaler, or an individual looking forward to taking your project to the higher level, do well to contact Nccuttingtools as they are readily available to provide you with the needed services. If you need cutting tools, drilling, polishing, and grinding tools, you can contact us.