--Manufacturer for your Specific Needs & Application
NCcuttingtools has extensive experience in meeting the customer's specific custom needs.
Provide you with the most various cutting tools.
We are an excellent strategic OEM partner of many famous companies.
A drill bit is a handy cutting tool employed in drilling holes and other cylindrical features in a workpiece. They come in different sizes and designs to serve various purposes. There are specific drill bits for drilling glass, metals, concrete, tiles, plastic, etc. It is worthy of mention that the means of drilling is via a rotational motion of the drill. Today, different sizes and shapes of the drill bit are in the market. Generally, the drill bit's design is such that the tip remains sharpened while the body removes the debris. Therefore the tip of all drill bits comes angled, pointed, and sharp. Some of the drill tips will sometimes apply some special coating, such as diamond, cemented carbide, and the like: special tip and coated drill bit for drilling harder and harder material.
Furthermore, some drill bits remove debris via their spiral body, as in twist drills. On the other hand, some drill bits take out debris in the form of a core when used to drill.
Its versatility and ability to drill circular features in materials make it stand-out amongst other cutting tools. It's an essential cutting tool whether you are a hobbyist, retailer, or professional.
-- Manufacturer for your Specific Needs & Application
HSS Drill Bits (High-Speed Steel Drill Bits)
HSS drill bit is by far one of the most widely known and commonly used across the globe. To start with, HSS stands for High-speed steel, and this makes them superb in performance and highly resistant. Unlike cobalt drill bits, HSS drill bits can drill metals and hardwood at a very high speed. A mix of chromium, carbon steel, and vanadium additives makes up a typical HSS drill bit. They are mostly made as a twist drill and have a hardness grade of about 60 on the hardness scale. To sharpen, use either a drill Sharpener, grinder, or Oilstone.
The combination of high-speed steel and solid cobalt makes up a cobalt drill bit. In other words, a cobalt drill bit is not pure but an alloy bit. Cobalt drill bits are up to the task of drilling most high tensile metals. This class of drill bits is exceptional in withstanding high temperatures, wear, and abrasion. With a cobalt drill bit, you can drill metals such as stainless steel, cast steel, iron, bronze, etc. Also, a cobalt drill bit is compatible with either a power or electric drill. If it starts to get blunt, you can opt to use a grinder to re-sharpen.
Like cobalt drill bits, Titanium drill bits also fall under the HSS drill bit but with a titanium oxide coating. This special coating makes the drill bit get a high surface hardness, which can help to penetrate hard materials, makes the drill bit highly resistant to corrosion and significantly reduces the friction between the drill bit and the workpiece. Thus, they last longer than the typical HSS drill bit and are harder than a cobalt drill bit. But with all these qualities come a little downside. You cannot sharpen this bit because of its coated body.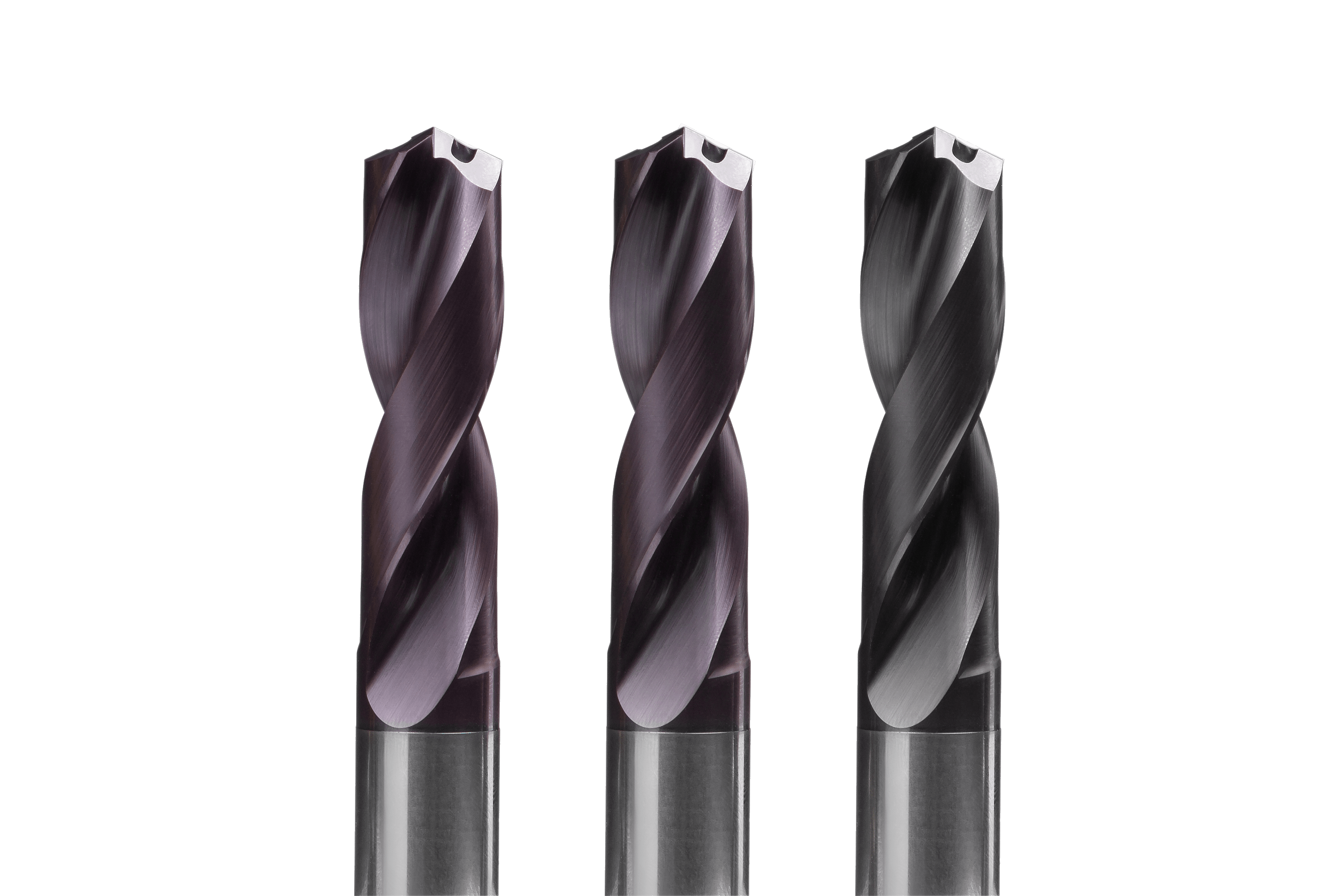 Carbide-tipped Drill Bits
Firstly, this drill bit is the closest in hardness to diamond drill bits. However, solid carbide is expensive; hence the reason it is at the tip only. More so, they can remain sharpened at the edges over a long period than HSS or cobalt drill bit. Finally, they are capable of absorbing more heat as they operate at very high temperatures.
HSS DRILL BIRS (HIGH-SPEED STEEL DRILL BITS)
Details
Features: Precision-ground drill bits are ideal for general application and can easily bite into the hole, thus maintaining precision and cleanliness at all times.
Application: Steel, wood, non-ferrous metals, and plastic materials.
Machinery: Drilling machine.
Overview
Product parameter
Details
Features: The cobalt-containing drill bit makes it ideal for any application that requires heat dissipation and helps prevent possible damage from high temperatures.
Application: Hard, highly abrasive materials as stainless steel and cast iron.
Machinery: Drilling machine.
Overview
Product parameter
CARBIDE-TIPPED DRILL BITS
(Tungsten steel coating)
Details
Features: The abrasion resistance of carbide-tipped and the torsional strength of HSS make it an excellent tool for drilling abrasives.
Application: brick, block, concrete, and other masonry materials.
Machinery: Drilling machine.
Overview
Product parameter