Cutting PVC pipe Is among the most important components used in a diverse range of industries. It offers excellent strength, chemical resistance, and other important advantages. Plumbers, engineers, and technicians rely on it to carry out several tasks. However, people encounter many challenges when manufacturing or cutting PVC pipes. A small mistake can lead to the breakage of pipes, which causes leakages and other issues.
This article covers everything you need to know about cutting PVC pipes. It will present essential tips you need to follow when cutting these kinds of pipes.
Table of Contents
PVC pipes
Section 1: What is the PVC pipe?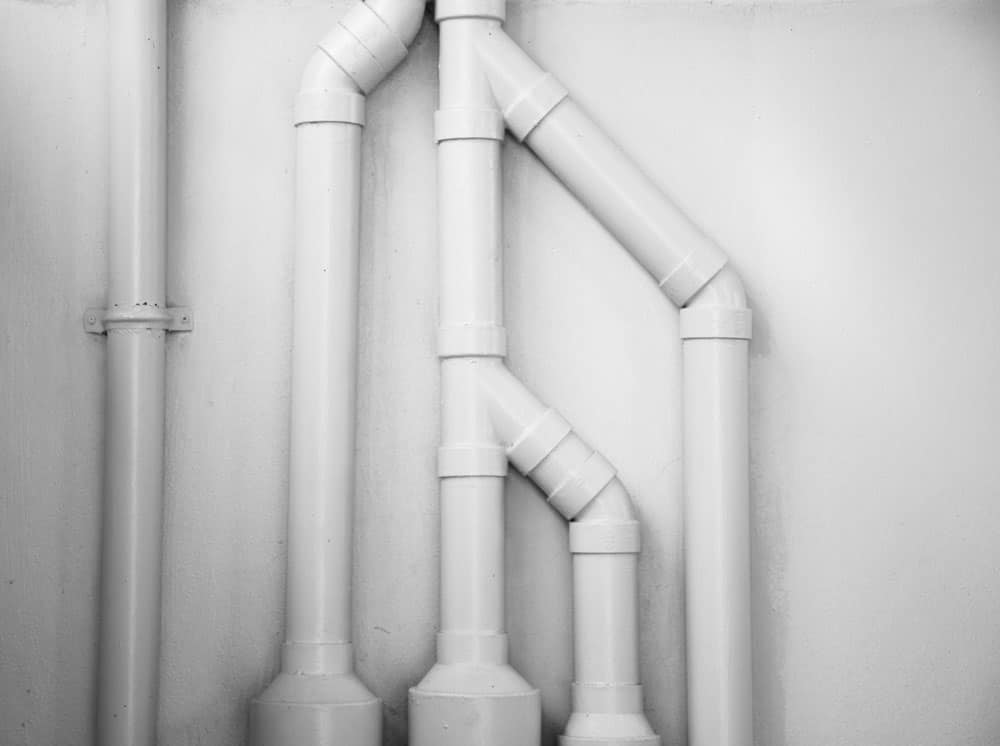 PVC piping system
PVC is an acronym for Polyvinyl Chloride, a kind of plastic widely used to produce fittings and pipes. It is a plastic that is eco-friendly and contains 57% chlorine. Hence, this implies that it requires comparatively less crude oil to produce it.
PVC pipes are easier to work with compared to metals. Additionally, they are corrosion-resistant and can handle a wide range of chemicals.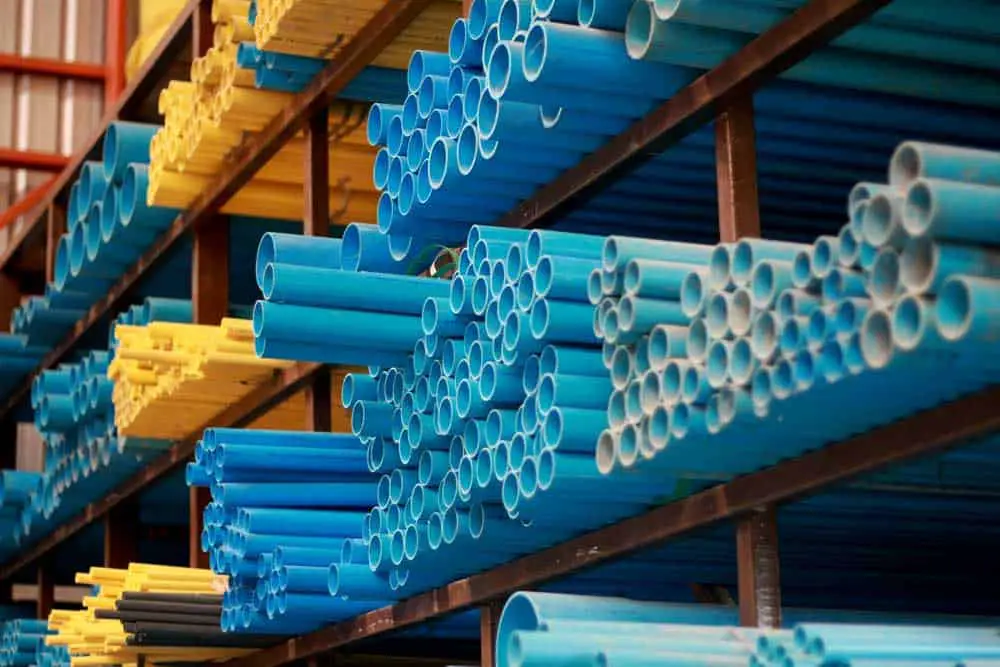 PVC pipes in the store
Section 2: PVC cutting tool
PVC cutting tool is a tool that is cutting and sanding, trimming PVC pipes. These cutting tools are usually blades made of different materials and can withstand the rigidity of PVC pipes. Hence, here is a list of the most common PVC cutting tools.
2.1 PVC cutters
PVC cutters are devices that allow you to cut PVC pipes with little to no effort. Although these pipes are costlier than traditional scissors pipe cutters, they can work on larger PVC pipe pieces.
2.2 Hacksaw
Hacksaws are the most common tools used for cutting PVC pipes, as most individuals have either one in their toolbox or garage. It features sharp ridges that cut through PVC material easily. Additionally, they are affordable and have an extended service life.
2.3 Miter saw
Miter saws are also an essential tool for cutting PVC pipes. Although they are more expensive than hacksaws, they offer a better surface finish and are easy to use. As a rule, ensure you read instructions included in miter saw packaging before embarking on PVC cutting projects.
Section 3: Choose the Cutting Method for Your Pipe
Choosing cutting methods for your PVC pipe is up to you. Much of it depends on your budget and your needs. The nature of your project will also determine the method of cutting required. 
If you require precise cuts and smooth finishing, then miter saws can help you immensely. However, if you're looking for an affordable way to cut PVC pipes, you can rely on hacksaws for your projects.
Let's take a look at the steps you need to take to cut your PVC pipes.
Section 4: How to cut PVC pipe?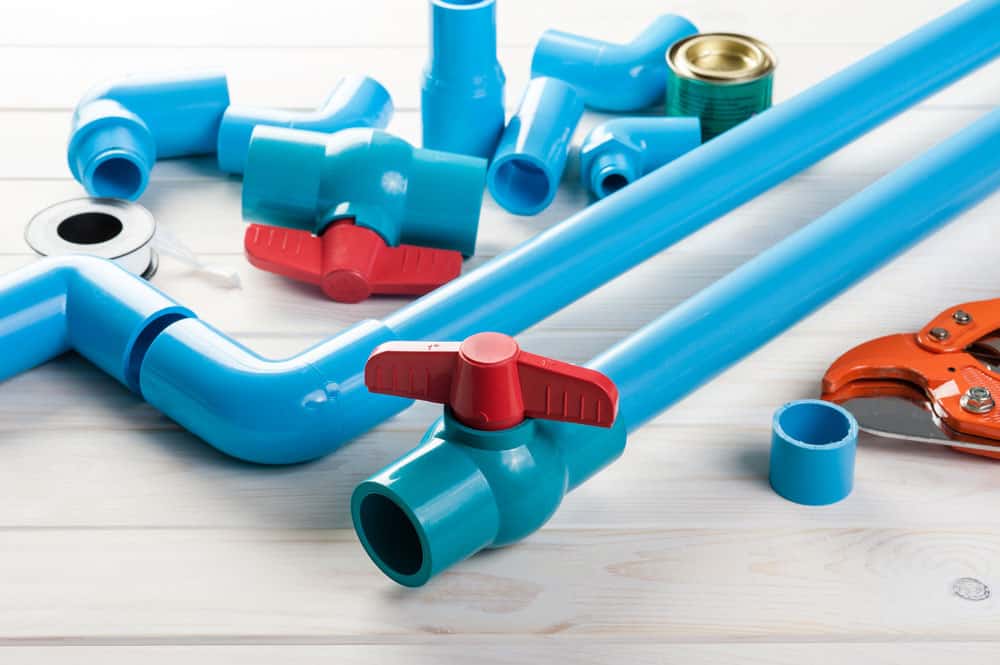 Cutting PVC pipes
4.1 Using hacksaw to cut PVC pipe.
Measure PVC pipe using a measuring tape. This is the most important step as it ensures that you're cutting your pipe to suit your specific need or application.
Clamp the PVC pipe of interest to the cutting table.
Tighten the pipe to avoid vibrations during cutting.
Create a notch in the PVC Pipe of interest.
Cut the PVC pipe back and forth using the hacksaw.
To avoid 'blowout' of the pipe's edge, slow the cutting speed on reaching the PVC pipe's baseline. 
4.2 Using Scissor or Ratchet-Type Cutters to cut PVC pipe.
Measure PVC pipe using a measuring tape.
Insert the PVC pipe of interest into the pipe Cutter.
Rotate PVC Pipe in Cutter while applying pressure to the cutter's handle until it cuts.
4.3 Using Miter saw to cut PVC pipe.
Measure PVC pipe using a measuring tape. 
Line up miter saw to the mark to be cut on the PVC pipe.  
Line up PVC pipe on throat plate using a clamp.
Bring the miter saw down through the entire pipe. After the cut, release the switch trigger and allow it to stop spinning before removing the pipe or raising the miter saw blade.
Section 5: How to clean up the post-cutting pipe?
To clean up the end of the cut PVC pipe, you can use any of these methods.
Buy a deburring tool. This has a tapered cone anteriorly that spins in an oscillatory motion inside the pipe's end to remove any burrs.
Use a sharp construction knife. You can use a pocket knife to run the inside edge of the pipe to remove burrs.
Use heavy-grade sandpaper. Sandpapers are also an essential tool for cleaning the burrs or rough edges of the pipes. Additionally, this will assist in loosening burrs and causing them to fall away.
Section 6: Tips for PVC cutting
Do not use tools made for wood to cut PVC pipes. This can cause rough surfaces as well as poor finishes.
For power tools, always use a tool where the PVC is properly clamped to avoid accidents.
Make sure to use the right tool for the job.  
For more information about how to cut PVC pipes, watch this video.
Summary:
Although this article has presented useful information about cutting PVC pipes, you must work with trusted cutting tools manufacturers. NCCuttingtools is a leading cutting tool manufacturer. We can provide various cutting tools as well as customized services. Please do not hesitate to contact us to get your project started.