Whether you are in the diamond, manufacturing, or construction industry, the importance of cutting tools in your line of business should not be strange to you. You can decide to opt for a conventional cutting tool or a customized cutting tool. But custom cutting tools arguably have the edge over ready-made cutting tools. It is because manufacturers allow users to determine the cutting tools they want (shape, size, and quality). Remarkably, you can decide to customize some features on your cutting tools.
This write-up will highlight each tool and its usefulness and familiarize you with the selection process.
Table of Contents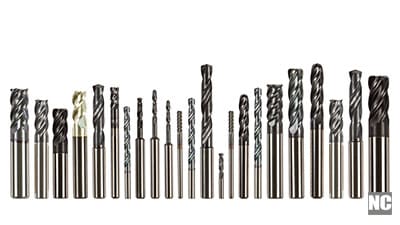 Figure 1: Professional cutting tools used for metalwork/woodwork.
5 reasons you need to customize at Cutting Tools Manufacturers
Before we discuss various cutting tools, you can tell your cutting tool manufacturer to customize them for you; knowing why you must customize these tools is very important.
Even if you have never had to customize your tools before, now is the time to. Why?
i.To Create A Competitive Advantage
Every business owner wishes to have a matchless reputation among their counterparts. And one sure way to achieve this for businesses that make use of cutting tools is by investing in custom cutting tools.
It means you will be in total control of your machinery since you will be the one to decide what your cutting tool manufacturer will design. It will undoubtedly increase your knowledge of the machine, thus, enhancing productivity and delivery rate.
ii. For Effective and Maximum Output
Have you ever imagined the stress of operating a machine you are not well-versed in? Apart from emotional and physical strain, there will also be a decrease in output level.
Investing in custom cutting tools is a proven and long-lasting solution to this problem. Hence, customized cutting tools are a driven force that allows your operator to be at his best, which, in turn, translates to having an effective and maximum output.
iii. To Enhance Easier and Better Operation and Maintenance
Since you will carry your operators along when customizing your cutting tools, it will create some sense of familiarity in them. As such, they will have little or no challenge operating it effectively.
Furthermore, proper maintenance will not be a problem.
iv. For Faster Production Process
Another reason you need to ask your cutting tools manufacturer for customized them is that it boosts the production process. Custom cutting tools help to quicken the pace at which you produce.
It will help you meet customers' demands and maximize the time you put into production.
v.It Is Cost-Effective
If you are looking for quality and highly functional cutting tools that can perfectly and efficiently carry out your cutting tasks at an affordable price, then the custom cutting tool is your best bet. Thanks to hand-made cutting tools manufacturers who made it a norm to design custom tools at an affordable price without compromising their quality and effectiveness.
The above reasons and more are why you need to consider investing in customized cutting tools rather than standard cutting tools.
Besides, making NC Cutting Tools your custom cutting tools manufacturers will take your business to a new level. They are your go-to company for custom machine cutting tools, diamond cutting tools, glass cutting tools, wood cutting tools, steel cutting tools, and others.
9 Customizable Features in Cutting Tools Manufacturers
Here are the parts you can customize in the cutting tool manufacturer to suit your taste and increase productivity.
i.End Mills
An end mill is an essential part of every cutting tool. It is suitable for cutting through all directions (though sometimes find it challenging to cut axially.) It is a cylindrical cutter with multiple edges on its tip and periphery. It makes it suitable for both ends cutting as well as periphery cutting.
The cutting edges, otherwise known as flutes, are helical in reducing the impact when each cutting edge engages the machine. You can customize your end mill to be deep, have a sharp mouth, or polish flutes based on what fits into your job requirement.
Below is a video that gives more insight into how the endmill works.
ii. Profile Cutter
It is another tool you can customize to suit your needs, ease your work, and enhance productivity. The profile cutter provides finishing touch to edges, especially when the shape of the material is vacuum formed.
Simply put, it is the right tool for cutting a piece of metal to give the right shape before welding.

Figure 2: Cutters for PVC profile cutting.
To have a better and faster profile cutter, you can provide your cutting tools manufacturer with some information. It includes your job scope, the machine tool you are using, and other information that will aid him in knowing the kind of profile cutter to design for you.
iii. Countersinks
Next on our list is the countersink. Its primary job is to cut conical holes where screws of various kinds can perfectly fit into. Here, it is essential to know that there is a clear distinction between a countersink and a counterbore.
While a countersink is mainly for cutting conical holes of various angles, a counterbore is a right tool for enlarging a hole to produce a flat bottom where a socket-head screw can fit without difficulty.

Figure 3: Countersinks for wood on a wooden table.
Thus, you can customize your countersinks to match the kind of screws you majorly deal with, so you do not waste time on settings to the screw you want.
iv. Taper End Mills
This tool is crucial to every cutting tool, and customizing it to your advantage will boost your production rate. It is best for plunging, side-milling, machining angled slots, and contouring.
In manufacturing taper end mills, carbide or high-speed steel (HSS) is essential to increase its hardness and resistance to abrasion. Also, factors such as the number of flutes, taper angles, and coating materials are key factors you need to consider.
v.Reamer
Another customizable feature cutting tool manufacturers can customize for you is the reamer. It is a rotary cutting tool majorly used for metalwork. Furthermore, it is your best bet if you need to form a hole of a small size but with high accuracy.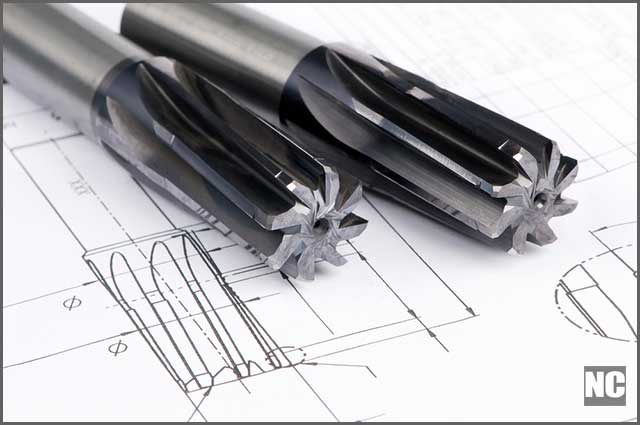 Figure 4: Professional cutting tools used for metalwork.
Reamers are of different types (taper reamers, manual hand reamers, line reamers, and others), and each has a specific application. Yet, these reamers can produce smooth and accurate surfaces in a bore.
To make its customization faster and highly effective, you must know the type of reamer that goes along with your job.
vi. Step Drills
The step drill is good at drilling holes by rotating clockwise on the metal sheet up to ¼ inch thick though at a slow speed. Each drill enlarges the original hole until it reaches the size you want.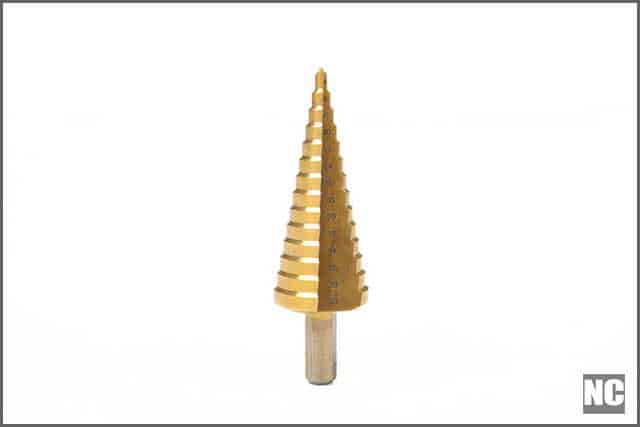 Figure 5: Step drill isolated on a white background.
Having the right step drills can distinguish your work from others. Moreover, it is a self-starting tool that needs no pilot to start the hole. Like others, they are of different types, and each has the best suitable tasks.
vii. Slot Cutter
Like taper end mills, the slot cutter is also a side-milling cutter but a bit more like a saw. It is typically for creating small grooves and slots for biscuits and joinery. You can find it majorly on table saws or router tables.
Also, slot cutting on a router table has a significant advantage and promises a high productivity rate. Regardless, customizing this tool for your machine will increase its efficiency and durability.
viii. Thread mills
It is ideal for cutting internal and external threads, exotic or soft materials, and nonferrous alloys where tap breakage is involved. It is perfect for creating thread pitch and machining non-rotating, unstable, thin-walled components, sturdy materials that create high cutting forces, and many more.
ix. Blade
It is undoubtedly the most essential of them all. According to experts, the quality of your blades determines the effectiveness and durability of your cutting tools. And the right blade is capable of increasing your work rate by 100%, hence, the emphasis on its importance.

Figure 6: Circular saw blades for woodwork.
Consequently, it would be best to leverage this fact by using customized blades that will resonate with your objectives and make your work easier, better, and faster.
Final Recap and Thought
Having customized cutting tools creates competitive advantages, and allowing a leading company with a matchless reputation to be your cutting tools manufacturer means a more competitive advantage.
With NC Cutting tools, you can never get it wrong when buying cutting and grinding tools. Patronize them today to get quality and affordable custom tools.