Choosing the right diamond cup wheel can cause a severe headache even to the most experienced supplier or end-user. It is because a diamond cup wheel is suitable for different applications like every other diamond manufacturing equipment.
However, regardless of what you intend to use this must-have equipment for, following the tips in this article can save you a lot of stress and prevent wasting your money on a tool that won't give you the result we desire.
Table of Contents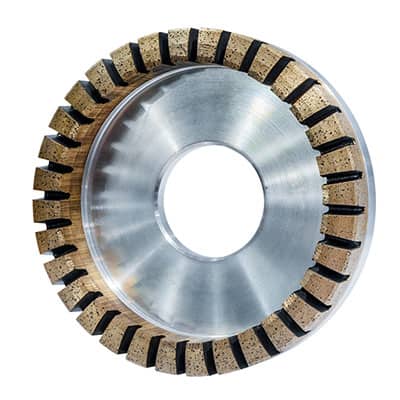 Figure 1: Grinding wheel for diamond processing
This article will consider seven tips for choosing the right diamond cup wheel. Let's dive in!
Why you need to master the tips for choosing the right diamond cup wheel
For anyone working in the diamond manufacturing industry,, such as distribution, supply, or end-user, a diamond cup wheel is necessary.
Together with diamond saw blades, this tool is handy for cutting hard surfaces such as marble, concrete, stone, and granite. Also, you can use this equipment to remove painting or coating from a surface. Besides, diamond cup wheels are useful in the simple clean-up, polishing, and shaping of concrete surfaces.
When you get your tool selection right during the process of manufacturing diamonds, not only will you save time, but it will also boost your productivity and save you time.
On the other hand, buying the wrong diamond cup as a supplier will hurt your brand if your customers do not achieve the desired result. Meanwhile, it might not be your fault in selecting this tool, but as a distributor or supplier of diamond products, they expect you to know better.
Tips for choosing a diamond cup wheel
These are some of the factors you must put into consideration when selecting diamond cup wheels. These include:
1. Select the right category of diamond cup wheel
The diamond cup wheel comes in variants due to different specifications. Your application will largely influence the category of diamond cup wheel to use. For instance, works involving heavy loads such as concrete and grinding stone will require a diamond wheel cup with a vast diamond segment. On the other hand, smaller diamond segments fit perfectly for lighter works, including glues, paints, epoxy, and all other surface coatings. Therefore, it's imperative first to determine the nature of the task ahead.
Classification of Diamond Cup Wheel
Some of the characteristics to classify the diamond cup wheel include bond, grit, concentration, and hardness. All these hugely determine the type of diamond cup wheels to use. For instance, when choosing the cup wheel for a concrete surface, you should consider going for a soft bond while dealing with hard ground. In contrast, a hard bond works best with soft ground. Knowing the exact diamond cup wheel suitable for your project is crucial. We will elucidate some of these classifications later.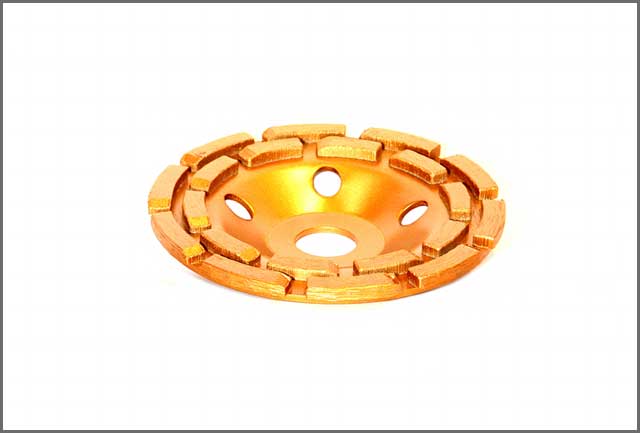 Figure 2: Diamond grinding cup for an electric grinder
2. Understand the Hardness of the Material Surfaces
Depending on the toughness of the surface, the diamond cup wheel generally exists in two phases. Phase 1 consists of coarse grinding. In this phase, there is a high propensity for the diamond to become blunt during this phase. It occurs because a diamond cup wheel quickly blunts out when dealing with hard surfaces. Thus, a soft diamond bond with high diamond highness is suitable for the first phase. Also, the diamond grit for this phase should be between 35 and 50. Conversely, the concentration of diamonds in the cup should be minimal.
Phase 2 involves fine grinding or polishing. It requires the use of a hard bond due to its superior precision. However, as a diamond doesn't disintegrate easily, a soft diamond will do the job briefly. A grit between 80 and 120 is ideal at this phase, while the concentration must be high. Regardless of your specifications, you can always talk to an NCCutting Tools expert to have custom-made diamond cup wheels of any bonds, grits, and concentration.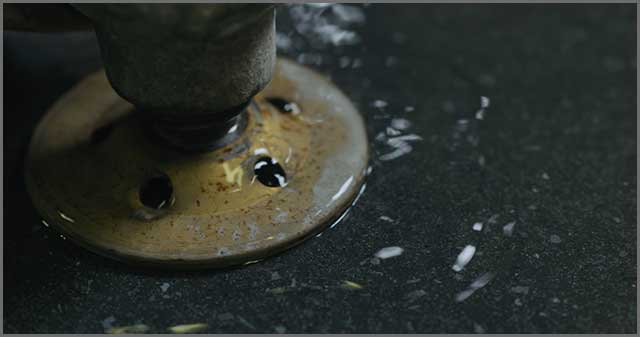 Figure 3: Grinding wheel for wet concrete surfaces
3. Identify the right abrasive components
The diamond cup wheel has two significant parts. These include the abrasive grains that cut and the bond which holds the grain together and provide support during cutting operations. The combination of the grain, bond, and spacing between the wheel form the structure. It would be best if you considered the percentage as well. A wheel's specific abrasive mostly depends on its interaction with the work material.
A perfect abrasive can often self maintains itself through automatic sharpening that minimizes the dullness during use. The abrasive fracture works by establishing new cutting points when dulling sets in. However, each abrasive type has a unique feature in terms of strength, hardness, resistance to impact, and fracture toughness.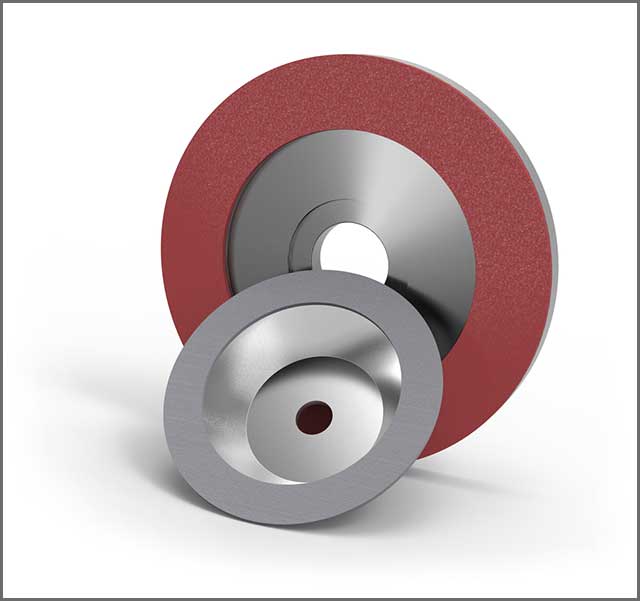 Figure 4: Diamond abrasive wheel
Common types of Abrasive in Diamond Cup Wheel
Abrasives come in three primary forms. It includes aluminum oxide, zirconia alumina, and silicon carbide.
Aluminum oxide
Aluminum oxide remains the most popular of them all. Manufacturers prefer to use it as an abrasive in alloy steel, carbon steel, annealed malleable iron, alloy steel, high-speed steel, and other similar metals. Aluminum oxide also comes in different variants, each suitable for the specific grinding task. NC Cutting Tools manufactures all the time of abrasives. You can always contact us for anyone you find ideal for your project.
Zirconia Alumina
It's less common, unlike aluminum oxide. However, the product comes from the combination of the two to form a sturdy and durable abrasive suitable for use in robust grinding applications. It includes cutting operations in several types of steel and their alloys. Like aluminum oxide, it comes in different varieties too.
Ceramic Aluminum Oxide
It's the latest invention in the world of abrasives. It contains high-purity grain that follows the gel sintering process for its manufacturing. It's suitable for precision grinding in materials that are very difficult to grind. Thus, you can use it in demanding steel and sturdy alloy applications. It follows a combination of several percentages of other abrasives to derive high performance for intensive applications.
Silicon Carbide
This abrasive works well with less sturdy materials such as aluminum, soft bronze, gray iron, chilled iron, and other non-ferrous metals. You can also use it for rubber, brass as well as stone.
4. Check the grit size
Every diamond cup wheel comes with a number that showcases its characteristics. It represents the size of the specific abrasive grains that the wheel carries. To determine the grit size, you must count the number of openings per linear inch. You will find this in the final screen size. Thus, the higher the number, the smaller the openings for grit passage. Coarse grains have numbers such as 10, 16, and 24. Coarse grain indicates that the size of the material the tool removed is large. Grit wheels range between 70, 100, and 180 and are useful in making fine grit wheels. Also, they are ideal for fine finishes tiny contact areas and useful for materials with high brittleness.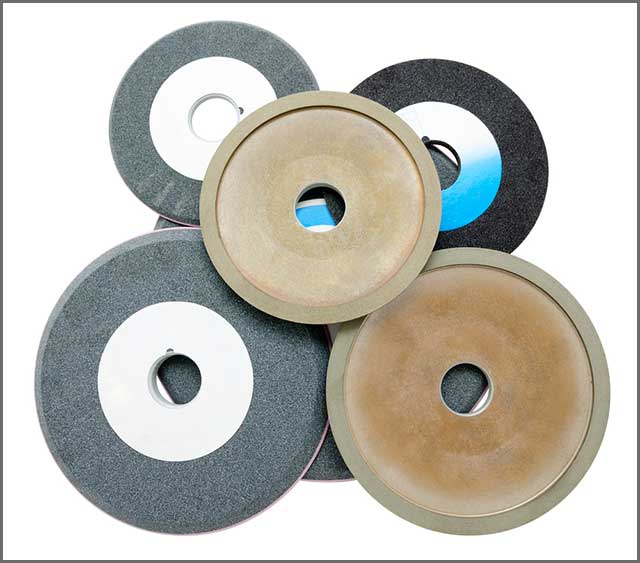 Figure 5: Set of Diamond Wheels of Different Diameters
5. Know the different diamond cup wheel shapes
Although all diamond cup wheels may look straight when you view the picture, they come in a wide range of shapes. Some have a recessed center that can fit into machines' spindle flange assembly. Others include cylinders and dish wheels that also have different shapes. Wheels with cutting faces on their sides are suitable for grinding the teeth of cutting tools. Also, it's perfect for surfaces that are hard to reach. Some mounted wheels also come in cone or plug shapes. They are suitable for off-hand and grinding jobs that require high precision.
6. Go for the right bond
It would be best if you had the proper bond for your wheel to run efficiently. Bonds are materials that hold abrasive grains in place to prevent them from falling apart and running effectively. Bonds, like abrasive grains, also wear away with frequent use. The primary bonds that are in use in diamond cup wheels are vitrified and organic bonds. Each has its unique strengths and weaknesses. For instance, vitrified bonds are both hard and brittle. Also, they offer resistance to acid, oil, water, and temperature.
Organic bonds exist in different forms, such as resinoid and rubber. Organic bonds are ideal for use in fabrication industries for diamonds and also for sharpening saws.
7. To customize or not?
It is a decision you must make. The internet offers a wide range of diamond cup wheels. While many of them live to their billings, unfortunately, most are well package junks that will not provide the result you desire. Instead, it's advisable to go for a customized diamond cup wheel. Besides, they offer the best value for money; you can freely customize the specifications according to your needs. Also, with a customized cup wheel, you will eliminate guesseswork. You will be confident knowing that your tool has the necessary specifications to handle the tasks. If you need help with your customization, navigate to our contact page to talk to any specialists. They are always available to tend to your request.
As a bonus, this is a video on how the diamond cup wheel works:
Frequently Asked Questions AboutDiamond Cup Wheels
Here are some of the questions customers often ask regarding tips for choosing the right diamond cup wheels.
What are the uses of diamond cup wheels?
You can use these tools to grind dry concrete surfaces, and smoothening other materials, including diamonds. Diamond cup wheels offer more aggressive removal than conventional abrasives.
Should I buy ready-made diamond cup wheels or go for customized ones?
While you can easily and quickly purchase ready-made diamond cup wheels and other diamond-cutting tools in e-commerce stores, none can give you the liberty of having the precise specification you need for a specific application. Thus, going for customized diamond cup wheels is a smarter choice for diamond tools distributors, suppliers, and end-users alike.
How do I choose the right diamond cup wheel for my application?
We have covered this question already in this article. However, as a recap, you have to consider several factors before making your pick. These include selecting the right diamond tools category, understanding the surface's hardness, identifying the right abrasive components, checking the grit size, and choosing the right shape. You can always contact our support for professional advice if you struggle to pick.
Final Thoughts
Now that you know the essential tips for choosing the right diamond cup wheels deciding the right diamond tool manufacturing company should be easier. With over 20 years of actively producing the best tools for the diamond, NCCutting Tools has mastered the art of creating tools that give you the best value for money. Ready to have a shot at how much we can offer when it comes to diamond tool making? Let's schedule a meeting to discuss your project.