To complete your sanding projects to the highest quality possible, you must ensure you use the right tools for the job. Fortunately, this is easy if you understand the types of sanders and their unique differences. This article will give an overview of drum and belt sanders, as well as the pros and cons of each.
Drum Sander vs. Belt Sander: Definition
Drum sanders are a more traditional power tool that can remove material at a very fast rate. One or two drums spin a belt that has sandpaper attached to it. Drum sanders are available in various types and sizes, from small and handheld to commercial and bench-mounted.
A small drum sander.
Belt sanders are robust industrial equipment that is both efficient and highly accurate when sanding timber, wood, and other similar materials. This tool combines contact drums and platens that spin removable sanding belts. You can easily detach a belt and replace it with another one, making them quick and easy to operate.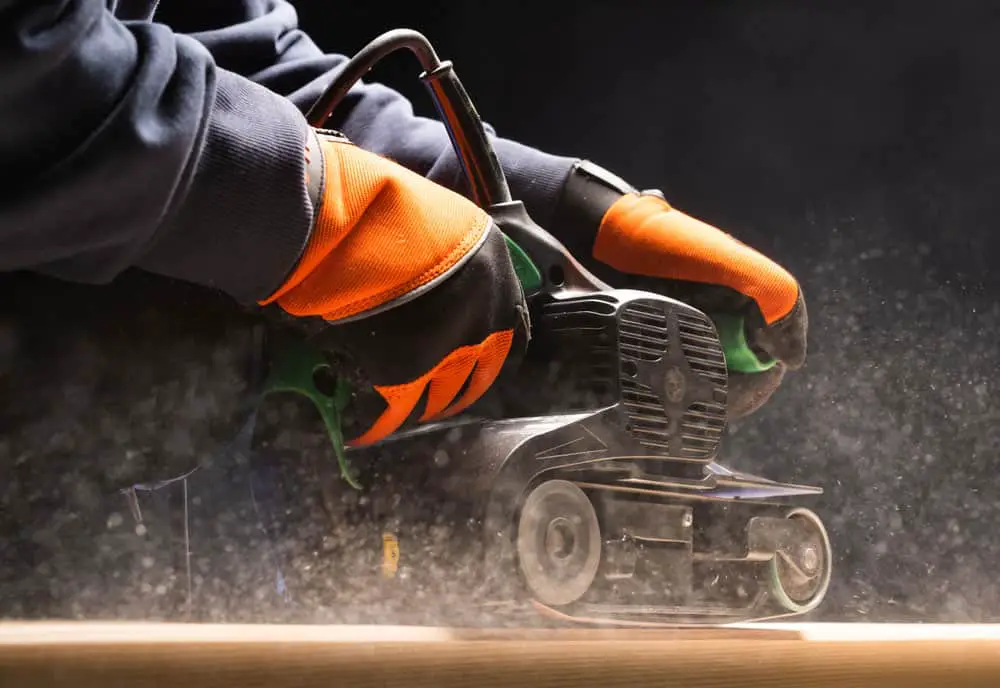 Small handheld belt sander.
Drum Sander vs. Belt Sander: Used For
While these two tools are very similar, there is still a superior choice for any situation. A belt sander is the best choice if you've got a big job involving deep scratches and gouges, warped boards, stains, or old paint. Because they work fast and can remove material very quickly, you'll be able to sand out any inconsistencies reasonably.
Timber with deep scratches.
If you're working in a commercial environment or need timber of an exact thickness, the best choice is a belt sander. While it's a bit pricey, you'll get an efficient and precise machine.
Drum Sander vs. Belt Sander: Pros And Cons
Drum Sander
Pros:
Drum sanders are highly inexpensive, so they're an excellent choice if you don't want to make a large, upfront investment. They also run very efficiently, so ongoing costs are low and leave a small carbon footprint. There are relatively few moving parts, so maintaining this tool is fairly simple.
Cons:
One downside of this type of sander is that it takes a long time to change over the sandpaper. The process involves physically unrolling the abrasive wrap, removing it from the fasteners, and reversing the process to reattach a new roll.
Belt Sander
A large, commercial belt sander.
Pros:
Changing the abrasive wraps on a belt sander is quick and easy, so no barriers prevent you from using more grit increments. They also leave less damage and scratches on the timber, producing a higher quality outcome.
Cons:
If cost is important to you, the extremely high price point of belt sanders may concern you. Ongoing costs are also higher, as they produce a larger energy footprint. Maintenance is more complex and time-consuming due to the high number of parts and dust collection requirements.
Which Sanding Machine Should You Choose?
When it comes to choosing a sanding machine for your next project, it ultimately comes down to your unique requirements. The belt sander is a good choice if you've got a large budget and will be sanding in large quantities. On the other hand, for smaller budgets and a need for portability, it's probably better to go for a drum sander. 
Conclusion
In this article, you've learned what drum and belt sanders are and when you should use each one. If you want to expand your understanding of sanding machines, please get in touch with us today!