Are you considering owning the best metal cutting saw? If yes, then have it in mind that you are fortunate enough to have come across this article. Whether you are a Dealer, Wholesaler, or an individual who uses metal cutting circular saw blade,  choosing a portable, friendly, and durable cutting tool is not easy.
It is more of a reason why you need to determine which tool is best for you before embarking on the journey of your next metal project. The following are the most suitable and Common Saw Blade Types for Metalworking.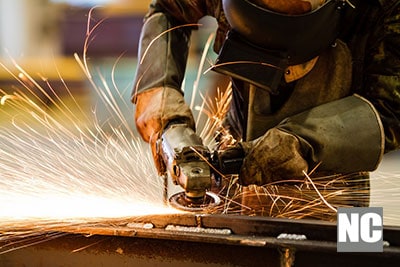 (Electric wheel grinding of factory steel structure)
1.Traditional Vintage Hacksaw
Amongst all the metal cutting saw blades, the most traditional one is the old hack saw. It is a kind of metal cutting blade that gives you the power to cease your authority over cutting metals into different sizes of your choice.
Even though the traditional vintage hacksaw is a powerful tool in the field of metalwork, it has limited use. It is only suitable for cutting metals of small widths such as narrow pipes and thin sheets of metals. Steel suppliers cannot use this for their high volume of steel blocks sent to their customers as it would be suitable for them to use automated cutting tools.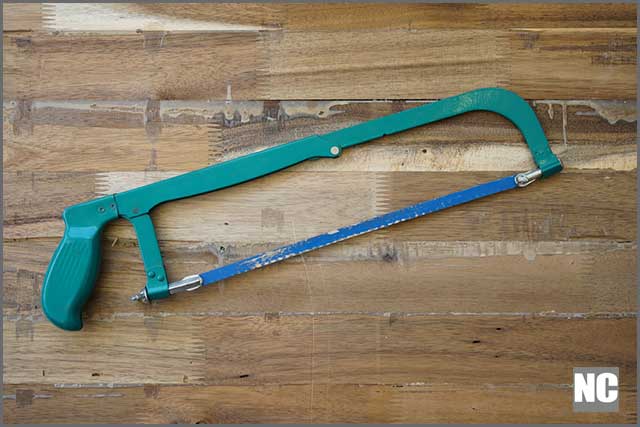 (Metal cutting circular saw blade-Traditional vintage hacksaw image)
2. Angle Grinder and Metal Cutting Diamond Blade
Angle grinders with diamond saw blades are one of the most recommendable metal cutting circular saw blades. Undoubtedly, there has been an increase in demand for diamond blades across various metal industries of the world today.
The metal cutting diamond blades usually have diamond fittings designed to help them get a firm grip on hard materials and surfaces. The metal cutting diamond blade also proved to be an excellent addition to your angle grinder, especially when using the machine in heavy-duty capacities.
The Angle grinder can cut various metals easily and quickly. Metal projects involving minerals such as bolts, angle irons, steel bars, and even sheet metal can be cut easily with an angle grinder using the metal cutting diamond blades.
Although the angle grinder earned its popularity through effectiveness on reducing of metallic materials quickly, the angle grinder wears faster. It is also important to note that Diamond Blades are abrasives. Therefore, we need to be careful. Else, the blades tend to become worn out and also reduced service life.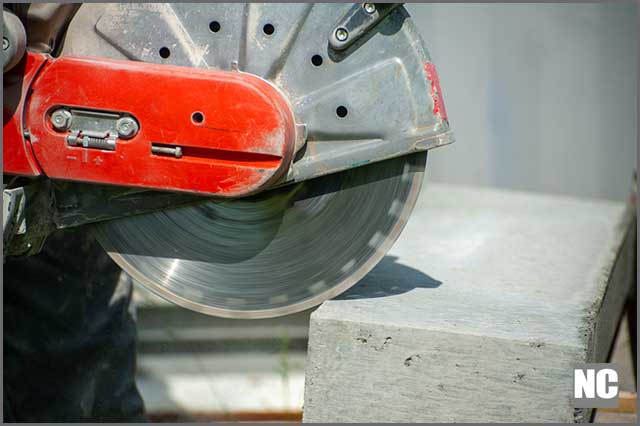 (Angle grinder and metal cutting diamond blade)
3. Metal Cutting Circular Saw Blade
Each type of saw has its merits and demerits. Before choosing metal cutting circular saw blades, We must conduct a comprehensive review. So when comparing a cutting metal with the circular saw blade, several factors must be considered. These factors are convenience at work, the speed with accuracy, power, and budget as to which at hand.
The cutting metal with a circular saw blade is a powerful saw that uses a toothed circular blade (abrasive disc) to cut different materials. In the metalworking world, the circular saw blades for metals is best referred to as hand-held electric circular saw. It is designed for cutting metals but with a change in the module. It is best for cutting metallic materials of different types and sizes.
The essential advantage of the circular cutting saw blades is the fact that it is much lighter in weight and portable. Some of these metal cutters have a built-in laser guide to help in making precision cuts.
The cutting saw blades can be divide into two main divisions which are:
a.cheap steel tooth blades
b.hard alloy tooth blades
(Different metal cutting circular saw blade with different teeth)
4.Use Miter Saw
Mitre saws are one of the most widely used power tools in the metal industry today. It is because of their portability with high convenient capacities and overall accuracy.
Generally, Miter saws produce fast and accurate cuts into a workpiece. The workpiece is held up against an angled fence with known measurement, to ensure the most precise cutting angles as you work. Wall usually located on the edge of 90 °, but according to the project you are working on, we adjusted according to specific cuts.
Some of the widely used mitre saws have a mitre index that allows users to precisely and accurately modify their cut angle in one-degree increments. Most also have capacities that allow for quick and accurate cut stops at standard cut angles like 1500, 300o, and 4500. These precise and precise mitre cuts made with the downward motion of a circular saw blade spinning with the power of the tool's motor.
Mitre saws can be very useful in cutting non-ferrous metals. It is easy to cut aluminium rods and tubes more accurately. Generally, mitre saws are more suitable for cutting soft metals.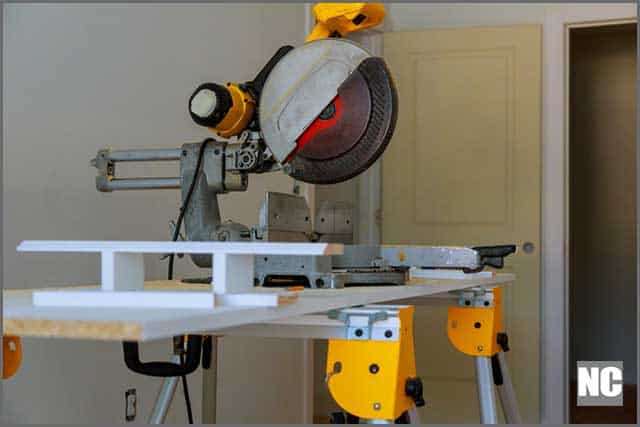 (the miter saw)
5.Cutting Stainless Steel With Grinding Wheel
A matrix of abrasive particles is the main component used in making a grinding wheel. As a result, these wheels are perfect for grinding machines that aid in various abrasive cuttings such as cutting of steel. Apart from iron, other conventional materials cut using a grinding wheel are asphalt, concrete, and metals.
The grinding machine, as a metal cutting saw, is one of the most reliable cutting tools you can have. You should also know that this tool is vital in metallic industries and manufacturing firms.
If you are starting a metal project or a metallic sector, then you must have this tool in your inventory. But before you place an order, you must also know about the different types of grinding wheels available in the market. Stainless steel is a hard metal; therefore, the grinding wheel is the best tool for cutting steel.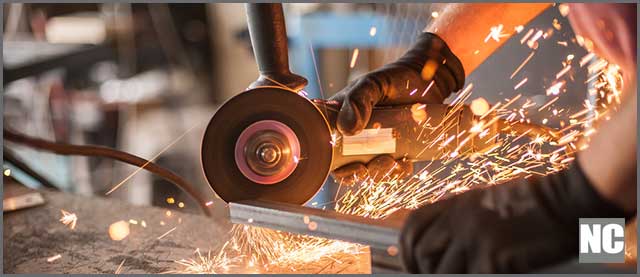 (the grinding wheels)
6.Reciprocating Saw
You should know that the reciprocating saw is a portable, easy to use the tool in the metal industry. If you are not currently using a reciprocating saw, you should know one saw has more uses than a Swiss Knife.
The reciprocating saw is the powerful tool you need in constricted places for remodelling work, a pipe cutter, and drywall saw. Reciprocating saw is more suitable for cutting metal steel pipe, most notably in constricted locations. They are very convenient and fast to use.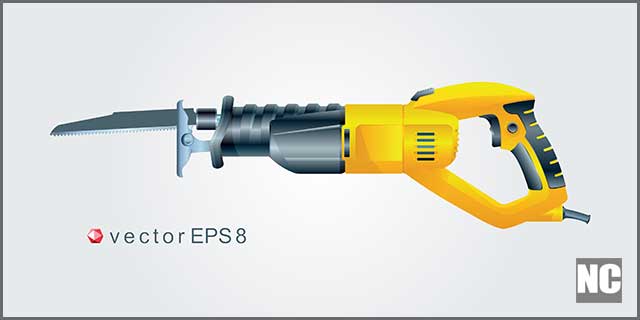 (The reciprocating saw)
7.Match The Blade Type to the Metal Type
When using circular cutting blades, you need to make sure that you are using the correct metal cutting blade. Metal cutting blades are best for cutting metals that are not in the same saw as the saw used to cut other non-metallic materials. It is because the circular metal cutting saw has a collection box to prevent metal chips from entering the machine.
Caution-Please notes that although most saw blades should have a visible label when installed, We should fix the worm drive on the other side.
For non-ferrous metals such as brass, aluminium, copper or lead, and soft metals, carbide wheels should be used. The service life of carbide blades is eight times that of ordinary steel blades. The pitch and design of the module you choose also depends on the thickness of the metal you want to use.
Generally, it is better to use a higher number of teeth for thinner metals and a lower number of teeth for thicker metals. Also, the manufacturer should specify the appropriate material and thickness of the blade.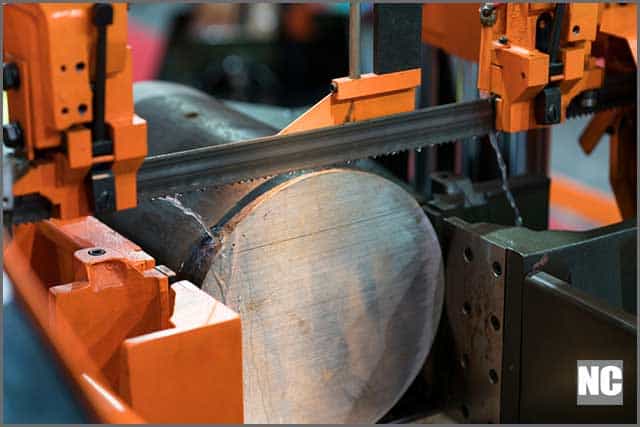 (band saw cutting tool steel bar by automatic feed)
Summary
In summary, NCCuttingtools have taken you through the most common tools for metal works. Whether you are a dealer, wholesaler, or an individual looking forward to receiving your metal project to the higher level, do well to contact NCCuttingtools as they are readily available to provide you with the needed services. If you need cutting tools, you can contact us.