If you have experienced any difficulties with how to choose a wire saw or you want to know for what purposes you should use a wire saw, you have landed at the right place. I
n this article, you will understand more about the uses of wire saws and their applications, how to take care of them if you own one, and how they work.
First, our picks on Amazon:
1, Best Glide ASE Adventurer Spiral Wire Camp Saw
2, Survival Wire Saw Outdoor Emergency Mini Hand Pocket Stainless Steel Saws for Backpacking Gear, Camping, Hunting, Hiking, Trees Cutting, Pack of 3 (Silver with Plastic Handle)
3, Roadfare Pocket Chainsaw – 36 Inch Hand Saw With 48 Bi-Directional Teeth – Camping and Survival Chain Saw For Fast Easy Cutting
It also takes you through how effective a wire saw is and how to make it. Also, if you are planning to buy a wire saw, this article is committed to helping you know about wire saws in general.
Here are nine questions that might come to your mind when looking out for a wire saw or when handling a wire saw:
Table of Contents
1. How is a wire saws made?
A simple wire saw is made up of a wire rope with two rings on both corners. The wire rope has one strand, or many strands braided together. Lately, the wire rope has a large number of abrasive grains firmly fixed on the saw-wire body. Primarily, it comprises saw wire rope, and a large number of abrasive grains firmly fixed on the outer surface of the coil by metal.
2. What does a wire saws do?
The simplest kind of wire saw makes use of a metal wire or cable and mainly used for cutting. It usually found in climbing and hunting shops as survivalist gear, usually for cutting branches. Recently, wire saws have used to cut silicon carbide, sapphire, lithium niobate, wood, rock, and almost all kinds of ceramics, including foam ceramics. Continuous type wire saws are for major constructions and cuttings. They also used for cutting silicon wafers for the photovoltaics and semiconductor industry. Diamond wire saws use for cutting metal parts. Also, wire saws are used in laboratories for cutting crystals, etc. Moreover, both oscillating and continuous type wire saws used for cutting shapes in stained glass.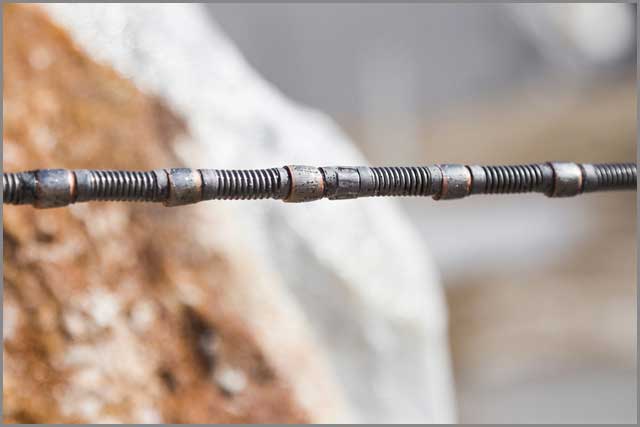 3. What are the features of a wire saws?
The wire saws has many features when it comes to cutting, which includes the precision of the cut it gives. Because of their ability to cut in any direction, it can use for cutting intricate shapes in stained glass. It has a smaller kerf, which means that when cutting expensive materials, or when requiring precise cuts, they are a valuable tool.
4. What are the applications of a wire saws?
The applications of wire saws are wide-ranging. Mining and quarrying industries make use of a wire saws for cutting hard stones into large blocks. These blocks are then transferred to processing plants so that they can refine further, or they sent to distributors. These wire saws make use of diamond impregnated beads and are large machines that can use for the purpose. On the other hand, abrasive wire saw, either automatic or manual, is used commonly for cutting the foam into different shapes and sizes. In various industries, wire saws use for cutting foams such as in the furniture industry where foam has to be cut for cushions and couches, etc. In the housing industry, wire saws are also used, such as for insulation and pipe insulation.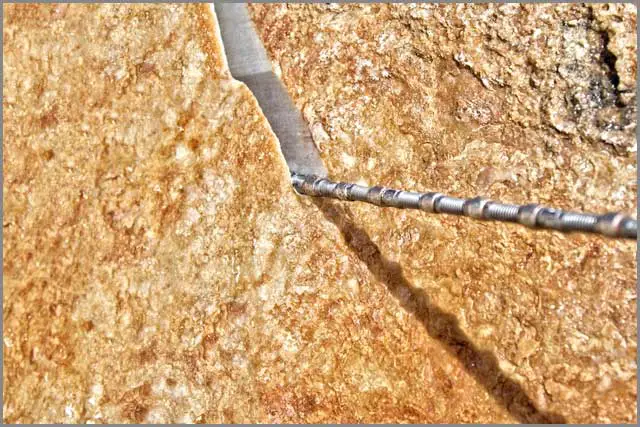 5. How effective is a wire saws?
A wire saw is an effective tool when it comes to cutting, but they use abrasion instead of saw teeth for cutting. When compared with other cutting methods, wire sawing offers significant advantages over other cutting methods in various applications. The high precision reduced damage of wire sawing, and reduced kerf loss are some of the areas in which a wire saw regarded as an effective tool. It is because it can have a great effect not only on the process of cutting but also on downstream operations. Wire sawing is a gentle process; therefore, there is less damage depth on the surface of the cut. The reduced damage and gentle cutting mean the corners also cut cleanly, and quality is improved.
Wire sawing is an excellent solution to many challenges that companies face when they look towards the production of wafers and other thin pieces of valuable and delicate materials.
6. How to care for a wire saw?
A wire saw may get heated or might break, while any surface imperfections can defect the cuts. Hence, it is essential to take proper care of a wire saw. Wire saws are often lubricated and cooled by oil or water. To prevent rust, it is important to daub grease on it. Also, it would be best if you promptly cleaned up the dirt on the wire saw after using and also before using to prevent dirt corrosion or equipment and prevent it from damage.
7. How does a wire saw works?
A wire saw makes use of a cable cutting and metal wire. A simple wire saw can be used manually by simply rubbing the wire rope across the object to be cut. When the sharp wire rubs across the subject, it cuts through it. Industrial wire saws do not require manual work, and rather they are powered to make precise cuts more easily. They are, hence, more efficient in cutting intricate details and fragile crystals.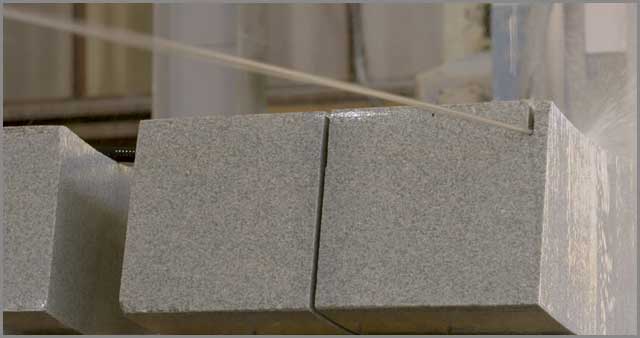 8. What is the difference between the wire saws and the band saw?
The band saw is a saw that has a long, sharp blade with a continuous band of toothed metal that stretches between two or more wheels for cutting material. It enables cutting thicker pieces of glass or any hard material. Although both band saw and wire saws used for cutting, there are some differences between the two. The band saw can accept a slab of up to 3 inches in height. On the other hand, a wire saws limited to about 3/8 inch. Apart from that, a wire saws enables the operator to cut in any direction, which may be required for some situations, while a band saw would need a lead-in cut for cutting such a pattern. Thirdly, the wire in the wire sawss is thicker than the blade in the band saw; hence, the wire removes more material with each cut as compared to a band saws.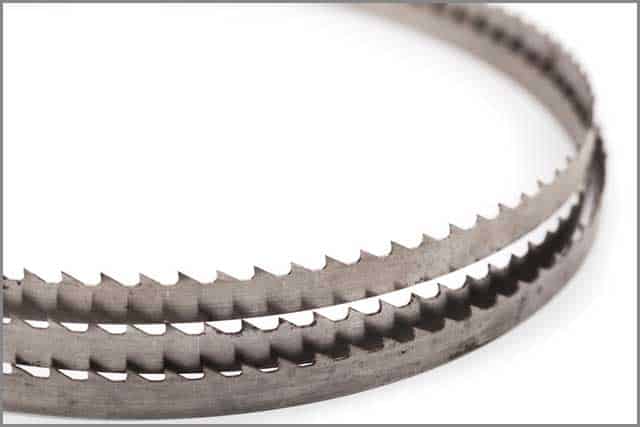 9. What is the wire rope used for?
The wire rope is an integral component of a wire saw. The wire can have a single strand or several strands braided together like a cable. A cylindrical coil-like usually makes the wire saws, and rope-like core wire saws that wounded around the core-wire. Many abrasive grains are then fixed firmly to the saw wire-body by metal.
The abrasive grains could be anything from diamond to silicon carbide, cubic boron nitride, or cemented carbide. It is the wire rope that comes in contact with the material that needs to cut.
The sharpness, the cutting performance, and the life of the wire saws are dependent on the wire rope. Hence it is essential to know about the quality and strength of the wire rope used in a wire saws.
Conclusion
So, these were the nine things that you got to know about wire saws. From its use and application to its functionality and effectiveness, this article lists all the details needed. The primary purpose of a wire saw is to cut through objects and is often considered a great survivalist gear.
When compared with other cutting methods, wire sawing offers significant advantages over other cutting methods in various applications.
It also has industrial uses where powered wire saws used for various uses such as cutting sapphire, silicon carbide, lithium niobate, and almost all kinds of ceramics, including foam ceramics.
We are a customizable volume sales manufacturer and can match up with the ever-increasing requirements of the customers. If you are on the lookout for the manufacture of wire saws customized to your needs and preferences, you can contact us.