Saw blade manufacturing is a challenging venture; not every business can take on. It requires investment in innovative manufacturing technology, maintaining premium customer care and logistics, and offering the right balance of price and quality. When you're a power tools retailer, you need to partner with a TCT saw blade manufacturer who can fulfill your customers' requirements at a price point that's not too high and allows you to make a good margin.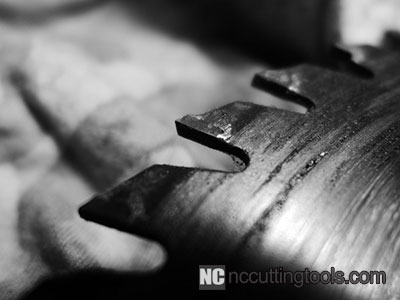 5 Factors That Make a Good TCT Saw Blade
Performance – The number of teeth on the blade and their quality determines the performance of a TCT saw blade.
Durability – The quality of the blade's material and build largely contributes toward the durability of the unit. Although it also depends on the applications.
Price – A quality saw blade can be anywhere between $10 and $70 depending on the task at hand.
Safety – One of the most important aspects of any saw blade is how safe it is to use and whether it offers an anti-vibration feature.
Versatility (Applications) – The value of any TCT saw blade comes down to the wide range of jobs it can perform and the materials it can handle.
When you are searching for the right TCT saw blade manufacturer, here are some of the key factors you need to take into account:
9 Qualities of Top TCT Saw Blade Manufacturers
1.Variety & Quality of Blades
Without the desired quality that your clientele expects, you won't be able to sell through. That's why one of the most important aspects of finding the right saw blade manufacturer is evaluating the quality of the saw blades they offer. You can find reviews online and talk to other retailers to see whether a particular manufacturer's offerings are of high quality or not. However, the best option is to visit the manufacturer and see for yourself how much they value quality.

Moreover, you'd be better off with a manufacturer who offers a wide range of quality products so you can fill your order from one source without having to go through the hassle of setting up multiple partnerships. Sourcing your saw blades from multiple manufacturers means higher procurement and logistics costs, more time investment for managing multiple partners, and dealing with a wide variety of issues that may force you to hire new employees. It can eat into your profit margins, making it difficult for you to sell blades at competitive prices.
2.Quality of Materials
Another aspect that can help you determine the quality of TCT saw blades is evaluating the materials used by a particular manufacturer. If a certain manufacturer is using low-grade metal, you can be sure that their product is going to be subpar and won't meet your requirements.
Leading blade manufacturers take material sourcing quite seriously and have robust quality assurance checks in place. When searching for the right TCT blade manufacturer, you can always inquire about the quality of materials and the processes implemented to ensure a consistently premium product.
3.Manufacturing Processes
With every passing day, manufacturing technology is evolving to bring in new possibilities and features. Your preferred TCT saw blade manufacturer should ideally use innovative production methods and techniques that allow them to innovate and manufacture a high-quality product with top features. Blade manufacturer that is deeply concerned about the quality of blade they produce will always show intent to adopt modern manufacturing techniques.
Also, please take note of the manufacturers who are willing to invest in new technologies and capitalize on them to offer a better product.
Manufacturers who insist on traditional methods for too long will eventually be left behind. That is not someone you want to create a long term business relationship with. If you do, you may get left behind.
4.Right Balance of Price and Performance
Although quality and performance are important, it's the price that puts everything into perspective. If your chosen manufacturer is offering the best quality TCT blade ever made, but it costs $200 to buy one blade, odds are it's not going to fly off your shelves. Regardless of the quality, customers are not going to take a chance on something that costs four times more than a decent TCT saw blade. That's why you should look for manufacturers who deliver a product range that offers the ideal balance of price, quality, and performance for different classes of customers, including veterans and amateurs.
It won't only help you provide your customers with saw blades that are within their price range but allow you to make decent margins and keep your business going. In the long run, an intelligent saw blade manufacturing partner can assist you in building your business from the ground up.
5.Sorted Out Logistics
If everything is right about a manufacturer – from high-quality materials and price to performance balance and high-end manufacturing methods – but they fail to deliver the shipment on time, everything is futile. Choose a partner that can fill your orders in time consistently and reliably. Ensure that the manufacturer you are partnering with understands the ins and outs of logistics and delivers the right product in agreed-upon conditions.
If you are receiving the wrong types of blades or they arrive damaged, it'd be a disaster for your business even if the manufacturer is ready to bear the loss. Manufacturers with a poor track record of managing logistics should avoid at all costs. They won't only cause frustration but will add to the financial damage your business takes.
6.Detailed Manuals & Safety Warnings
If you are sourcing your saw blades from a manufacturer, ensure you get a product manual that clearly and eloquently outlines the technical specifications, intended applications, and related information. If you're selling a saw blade, your customer has a right to know what he's buying, and an accurate product manual does that job well. Always look for a manufacturer who knows what they are producing and have accurate content to back it up.
Apart from that, this manual should contain warnings and cautions that operators should consider before or during work. For instance, if a saw blade isn't meant for a particular metal cutting task, the manual should say so to prevent you and your business from personal and corporate litigation.
7.In-house Research & Development
Some of the blade manufacturers play it safe and only offer regular products that have standard features. However, some TCT blade manufacturers want to differentiate their product offerings and put in their research and development for creating new and innovative features to make an improved saw blade. It's a better option to look for a manufacturer who is willing to think outside the box, however, keep that in mind the new features aren't just gimmicks but offer real value to your customers.
Besides, the product should still be in a price range where your customers are willing to spend a few bucks more for an improved product.
8.Good Credit Limit & Conditions
Another significant quality of a good TCT saw blade manufacturer is it provides a breathing room to your business when it comes to managing credit. To conduct business, you don't only need the product but a credit line with terms and conditions that don't take a toll on your business. Top manufacturers understand this fact and offer lax conditions so you can carry out your business activities with ease.
Apart from that, it would help if you asked for payment methods and terms that are consistent or better compared to the industry standards.
9.Reachable Customer Service & Dispute Resolution
Businesses can't move forward if they don't have a great dispute resolution method, and if your TCT blade provider is hard to reach out to or takes too much time in resolving issues, it's time to find a new manufacturing partner. The best TCT saw blade manufacturers have a dedicated helpline that ensures customers' concerns and issues aren't only heard on time but resolved as quickly as possible.
Without adequate customer service, you'd be stuck and waste most of your time trying to reach out to the right person. It's time you would have otherwise invested in running your business or doing something more productive.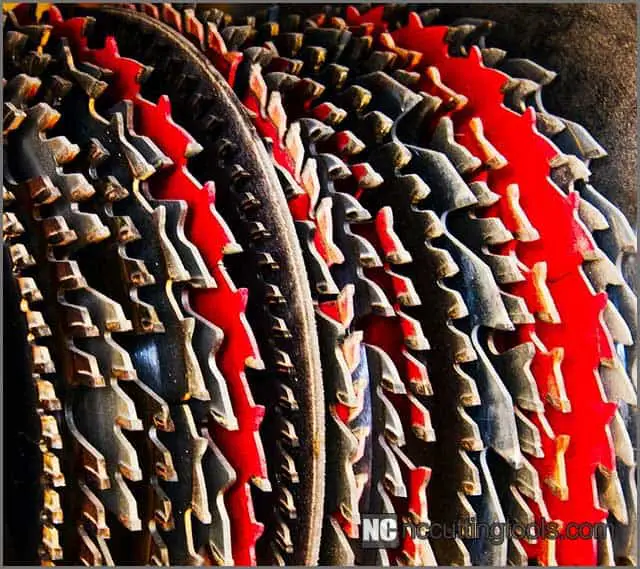 Final Word
All TCT saw blade manufacturers aren't the same. Some have just bought the right machines and offer an assembly line while some are more methodical in their approach and understand the metalworking industry better. You need to partner with the manufacturer, who has the characteristics above of offering quality, variety, and the right balance of price and performance. Moreover, Nccuttingtools is a smart idea that brings value-added services to the table like micro-factories, where you can manufacture a custom product that suits your customer needs. With value-added services, you get more control over what you can manufacture and have a better chance of building your business.