Diamond core bore bits have saved many artisans and house owners the stress of drilling traditionally. Unfortunately, a lot of people do confuse the traditional method of drilling with the Diamond drilling method. It has encouraged movement while digging and also drilling up to 21/2 inches in diameter, and up to 6 inches deep can be possible in just six minutes.
In this article, we will reveal some interesting facts and features of Diamond core bore drill bits that could make your next drilling efficient and lessen the time taken to complete your drilling process.
Features of Core bore bits
Let's briefly examine the features of core bore bits before we progress into checking the facts.
1.Maximum Cutting Speed and Wear in Heavy Drilling.
Unlike traditional methods of drilling that are time-consuming setting and overwhelming, most drilling bit companies have technologically-improved their diamond products core drill. If you lay your hand on a higher concentration of a Diamond core that has a segment of up to 11/4-7 UNC, you will worry less about the speed because it takes just 6 minutes to drill through a diameter of 21/2 inches.
2.Highly Durable
The life span of diamond core bore drill bits is always long due to their hardness and toughness. Once you maintain a drill adequately, it suffers fewer defects, such as breakage. However, it can be prone to wear and tear due to frequent usage.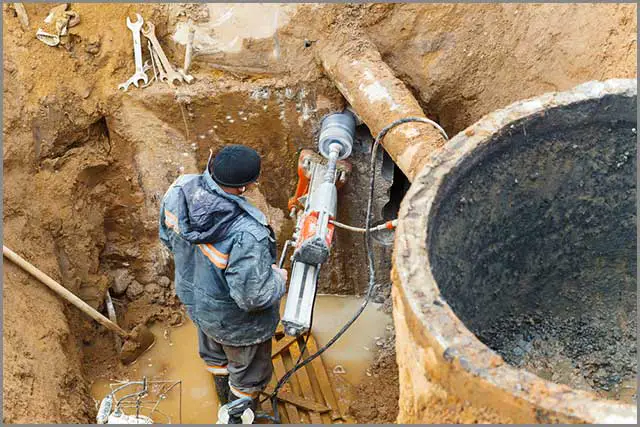 Figure 1: Ongoing Wet Drilling
3.Ability to drill a large concrete in a wet area
Drilling in wet conditions is one of the best uses of diamond core bore bits. The drill always has a speed regulator that decides how fast the bits drill. When drilling in wet conditions, the drill core bore bits are less prone to overheating, which can cause damage and would not wear off quickly. It is the direct opposite of dry core drilling. Also, there are specific drill core bits that drill only on wet conditions for optimum results.
9 Facts about the Diamond Core Bore Bits
These are the nine facts you should know about the diamond core bore bits:
1.Trouble-free drilling in heavily concrete
Concrete with heavy reinforcement has always proven to be a hard task for most artisans/engineers or drilling using the traditional approach. However, that should not be a problem when it comes to working with a diamond core. All you need do is to get core bore bits that don't shed quickly on hard concrete rocks. Once you lay your hand on a good one, you will not only get an optimum result but also enjoy the drilling process.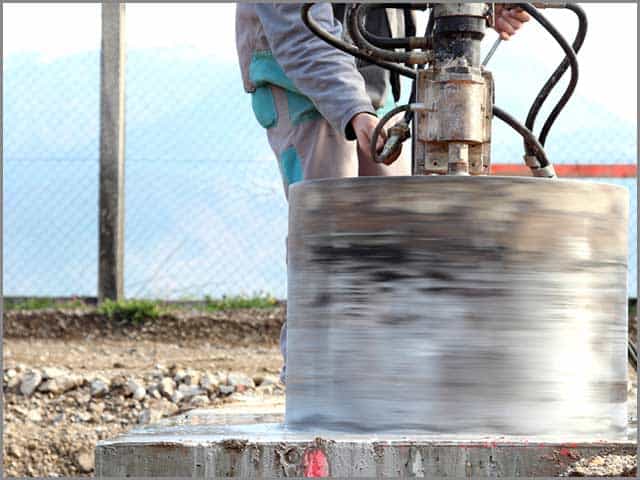 Figure 2: Drilling a big hole with the use of a large core bore bit
2.Suitable for Wet Drilling
You might not always have to drill a dry concrete or wall always. Sometimes you will have to drill a wet ground or even need to add water or any other fluid additives to a drilling process.
This wetting technique does help in reducing the torques of the material you are working on.
Working on a wet ground requires not much workforce, and you might not need a sturdy diamond core. Get the right choice of drilling core bits from a reputable manufacturer, and or you can consult an expert technician to guide you through selecting the right drill bit.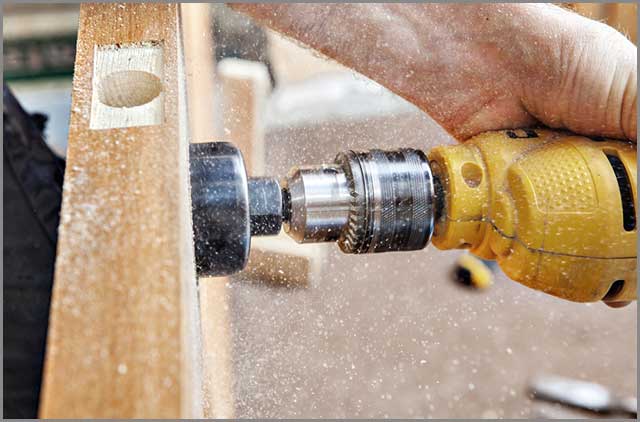 Figure 3: Drilling a big hole through the doorknob using an electric drill
3.Ideal for Home and Industrial Uses
Are you new to drilling or just need a hole for your plumbing, masonry, or needs any tiny hole for a specific purpose? You don't need to call an expert or go for rigorous training. Drilling core bits are easy to set up and even self-explanatory. For instance, when you purchase your tools from NC Cutting Tools, you can visit their blog for instructional tips on how to use your diamond drilling tools.
4.Low Maintenance Cost
Do you even know that Diamond core bore bits are all manufactured to be self -sharpening? Most core bits remain sharp throughout the drilling processes. However, if your drilling parameters do not correctly align with the material you're looking to drill, the diamonds on the face of the bit may become worn out without the matrix abrading away. The good news is that re-sharpening is an easy DIY process.
5.Uneven Percentage of Diamonds
Diamond core bore bits are robust and very hard because of the percentage of diamonds that is present through its segment during the production method. This diamond laying across the segment approach has gone a long way to ensure that every bit produced doesn't wear out quickly. Diamond bits manufacturing process involves welding through the use of both the hot-press sintering method and the brazing method. This process has made it possible to arrange multilayer waterways that crease the matrix height, which could improve the life and efficiency of diamond coring bit.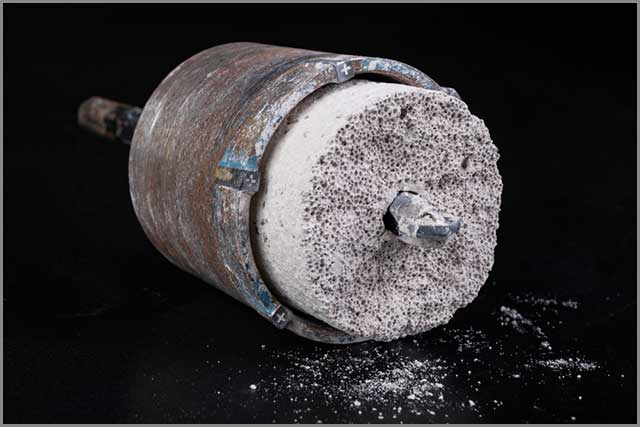 Figure 4: A large core bore for drilling large holes in concrete.
6.Drilling at a slight angle to obtain optimum performance
If you are drilling holes in ceramic or porcelain stoneware, you would not need the conventional wisdom of drilling to operate using the diamond core bore bits. Slightly tilt the drill and slowly bring it back in a vertical position once the drill is penetrating. It will allow it to last long, plus it will optimize the working speed. This method can be most efficient when drilling sturdy stoneware.
7.Metal bonded diamond core bore bits are good for hard materials.
If you're looking to drill hard materials, we advise that you go for metal bonded diamond core bore bit. Why? Metal diamond core bore bit come with sintered diamonds. Metal-bonded diamond core bore bits are a combination of different sintered/hot-pressed metal alloys. This sole reason for this combo is to achieve the best cutting performance on hard materials such as glass, optics, granite, ceramics, tile and the likes. The metal bond holding the diamond must wear away evenly and continuously to keep exposing the diamonds to cut the materials in question.
8.Hybrid bonded diamond core bore bits are best for critical finishes.
Hybrid bonded diamond core bore bits are best for critical finishes. In addition to that, they have a high level of drilling speed, consistency, durability, and aggressiveness. In a drilling project that requires a minimum amount of polishing, chipping, lapping, and the likes, a Hybrid-bonded diamond core bore bit is your best bet.
9.Electroplated diamond core bore bits generate less heat during drilling operations.
If you're looking for tools with freer and faster drilling speed with minimal heat generation, then electroplated diamond core bore bits would serve you well. However, they perform better with softer materials than harder materials. Using them for harder materials would cut down on their durability level.
Frequently Asked Question (FAQ)
We have provided answers to some of the hitching questions from our customers. Here are some of them.
Which core bits can I use for very sturdy materials?
Are you new to drilling or a veteran? Choosing the right core bore bits is one of the most important decisions you'd be making. We also know that it might be hard for you as there are factors to consider, such as Ground hardness, Ground Abrasiveness, Rock Variability, Fracture rock, and many more. Well, a sturdy material needs a hardcore bore bit. Diamond core bore bits are quite reliable in this regard. However, we advise that you purchase them from reputable manufacturers.
What are the materials that are not suitable for a Diamond Core Drill?
You can use diamond core bits on a range of sturdy materials, given their tough and resilient features. However, if you're looking to use them on soft materials, then you might want to regulate the speed or use equipment with a lesser RPM. Plus, if you're looking to have a nice finish, you will also need to consider the RPM and speed levels. With both of these features in check, diamond core bore bits are suitable for a wide variety of materials.
How do I consider an excellent Diamond core bore bit considering its wearing resistance factor?
You don't have to worry too much about the wear resistance of Diamond core bore bit as long as you drill materials that align with the features of your core bore bits. On the good side, diamond core bore bits wear evenly, which is similar to filing or sharpening your core bore bit into shape. This single feature makes them usable and durable too. All core bore bits tend to wear, but only the good ones wear evenly.
Where can I get the best Diamond Core Bore Bit?
That's a good question for sure. If you have excellent Drilling bits, you will surely enjoy every bit of your drilling processes and also get a desirable outcome. Dare talk of any company that produces such products, NC Cuttings Tools will be among the first. We have created a series of diamond products core drill that guarantee the best performance in drilling operations. Most housebuilders and artisan recommend our products for drill operation that ranges from soft concrete to hefty hard reinforced concrete Click here to get a free quote from NC Cutting Tools or browse through the lists of our products here.
Recap and Conclusion
Do you understand why you need to go for a diamond core bore bits for your next drill? Getting the right product might be hard because there are tons of drilling products out there that don't work to standard. We understand that every drilling tool has its use, and this is why NC cuttings have created drilling tools for the respective drilling service. Is it hardwood, soft rock, or highly reinforced concrete, we have got you covered?
NC Cutting Tools have trusted the world over because our products have, in every part, made ways to make skilled and even veteran operators to work more efficiently and effortlessly.
Watch this video to know how a diamond core bore bit works.