The Diamond saw blades manufacturing industry produces products whose application in processing various composite materials and natural stones is indispensable. As a long-standing diamond tool-providing sector, it is recognized and appreciated in the diverse industry where it's applicable. However, the diamond saw blade manufacturing network is a thing many don't know about or understand, and when it's looked into the property, it can earn you millions of dollars.   
It's not too late for you to join this network, read along and see for yourself.'
Table of Contents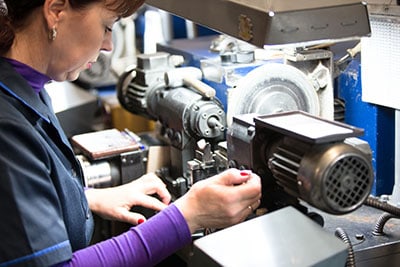 Section 1: Come And Learn About the History Of Diamond Tools
Since Richard Felker invented the first diamond saw blade around 1939, when he noticed that metal blades were not as capable as desired in cutting tiles and stone, it has been modified to new specifications. Some are segmented, and others are continuous. Each had distinctive cutting properties.
The continuous development of these diamond saw blade tools helps to optimize the prospects of the diamond saw blade industry. These developments are driven by the constant pursuit of a cost-wise use of specific diamond saw blade tools while maintaining a high process efficiency. Commercially available diamond saws high efficiency and repeatable cutting effects characterize blade tools. 
A lot of work will require diamond saw blades, the most important of which include drilling and sawing of rock and concrete, metal grinding, stone polishing, etc. The most dramatic increase in the importance and development of industrial diamonds have been the advent of synthetic diamonds, and the use of diamond saw blade tools in the stone and construction sectors.                    
Diamond saw blade cutting techniques differ in the amount of energy consumed, material loss, cutting speed, the effect of temperature on the material being cut, and the quality of surfaces and edges obtained. Processing of modern materials requires constant development of diamond saw blade tools. Understanding the fields, introducing these diamond saw blade tools, and understanding their application are fundamental to you earning millions of dollars in this industry.  
Section 2: Diamond Saw Blade Tools And Application Areas You Should Know.
Diamond tools not only contain diamond saw blades. Different tools apply differently in various fields. What is truly important is that you understand the difference between the other kind of diamond saw blade tools to maximize productivity and value out of them. In this section, you will read about the fields and how diamond saw blade tools can be applied.                                                 
l  Building Construction: Specific diamond saw blade tools used in cutting, polishing, and grinding stones, concrete, bricks, glass, and other dense and abrasive materials that are in use when constructing buildings.
l  Aviation: Diamond saw blade tools have different applications in the aviation sector. It's used to cut, shape, And develop these materials, Further synthesis during the generation process.                      
l  Medicine/Health Sector: Diamond saw blade tools usage in the health sector has improved the lives of a lot. Surgery, the dental field for restorative tasks, and even those who require the services of ophthalmologist benefit from these tools indirectly as they are used when manufacturing lenses and other optical measuring devices.
l  IT/Electronic Sector: Due to the brittleness of semiconductors and the cutting requires precision and care, they use a diamond saw blade tools since they work well on these materials. Diamond tools are also used in cutting metals, ferrites, and other materials used in producing electronic products.             
Applying diamond tools seems possible in every sector. It's ready to tackle any task, be it construction, medicine, aviation, etc. Now, you need to know what people have been saying about the advent of these tools so you can be sure that the diamond saw blade tools manufacturing industry is where you need to be.   
Section 3: Social View Of The Diamond Saw Blade Tool Industry.
l Shamsul Alam on November 21, 2018:
Sawing tools made using diamond grains are the most efficient cutting appliances in the extensive engineering and construction groups. The advantages of diamond sawing are hugely appraised compared to other tools commonly used as abrasives. Diamond saws will ensure a high-quality cutting performance for concrete projects.                                                  
l Magdalena Wisniewska, April 2017;
Diamond tools play an essential role in shaping products. Contemporary building and construction materials with high abrasion resistance require tools with the best cutting characteristics and high abrasion resistance. In the treatment of natural stone and crystalline semiconductor materials, precision and loss of equipment are essential. Diamond wheels allow for very high dimensional accuracy and favorable condition of the surface layer of the workpiece with excellent process efficiency, so they use them in many industries. In this respect, few tools can compete with them.                         
l Y. Blake 2018:
The diamond industry has also played a significant role in the industrial sector, such as construction, metalworking, and exploration drilling. The diamond-impregnated tools used in the stone and construction industry are metal matrix composites. Diamond tools are the most commonly used tools.                          
l Miller in 2019:
Read the product description (I did not understand the whole thing). Even though the item's name is Diamond Coated Saw "Blades,"…. it is ONE diamond-coated saw blade. I am using it on a resin and plastic project, it which works great. I guess I'm just lucky. Next time, I'll be careful. One needs to know what tool to buy for a specific purpose.  
 This shows that these evaluations are optimistic. We also believe diamond tools can help people get their work done more efficiently and quickly. Let our work products become more sophisticated and excellent. This makes us more optimistic about the future development of diamond tools.    
Section 4: The Needs Of The Users Are Fundamental!
 In the diamond saw blade manufacturing industry, we can call ourselves a leader as we have been around for some time and have consistently been serving our customers the best services since we began the journey. However, the route to achieving this feat does not come easy; it comes with the rigors of delivering top-quality diamond tools that satisfy our customer's desires and needs to ensure they remain long-term partners while encouraging other users to be part of our family.  
We maintain a high level of technical ability, skills, and customers' trust as we put our disposal to their disposal at https://www.nccuttingtools.com. As the diamond tools manufacturing industry capable of rendering such a level of adaptability, adding unrivaled precision, we make perfect provisions for your needs. Irrespective of your needs, we're able to customize diamond tools for it with our state of art technical prowess put in place to match the industry's continually changing needs and challenges.
We're always concerned with designing perfect diamond tools that can satisfy a wide range of work. However, we're not resting on our laurels. We're continually working on customizing new diamond tools that can make our customers attain new heights.
We pay attention to ultra-precision, details, and performance. It is what we do every day and how we've managed to satisfy our users' needs.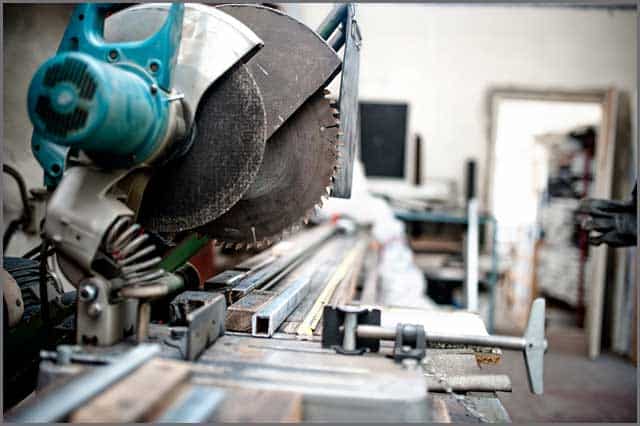 Section 5: Diamond Tool Development – The Idea To Understand
Being in the diamond saw blade manufacturing industry, developing new diamond tools requires you to employ a series of mechanisms to increase or improve diamond tools' performance. Diamond tool's performance depends on three main factors; cutting speed, life span, and user perception. Cutting speed is probably the essential factor to consider when developing diamond tools. This is because, despite significant improvement in this factor in recent years, its success has somewhat been objective. We're always concerned with designing perfect diamond tools that can satisfy a wide range of work. This is how we keep our customers close, and they can't get over us.                         
When these researched analyses are appropriately applied to customize new diamond tools, it'll consequently increase diamond tool performance.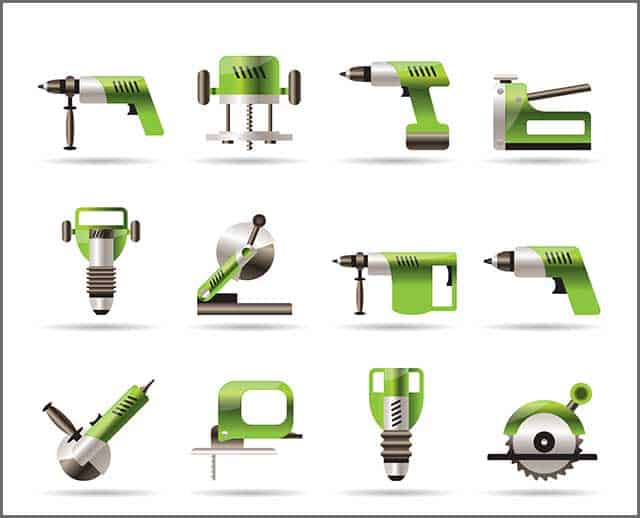 While the cutting speed component is essential, the life span and user feedback are also critical in developing new diamond tools. A product must go through a test environment where service life is tested, and the user's feedback is recorded and taken into perspective before releasing the new products. These test conditions enable your customers to trust you to provide the right product for their needs.     
Summary:
 Suppose this article is read correctly and put into practice by you. In that case, it has a huge potential to facilitate your participation in the diamond saw blade manufacturing industry while also making you good money. It will also consequently stimulate the development of the diamond saw blade manufacturing industry,.                           
To succeed in the diamond saw blade industry, it's essential to focus on the needs of our users and genuinely understand the tools they need. This way, we can contribute to the diamond tool industry. This should be the goal we are pursuing together. If you're in the diamond saw blade manufacturing industry already and contemplating exit due to low output, you have to your present seeming lethargy to realize your goals.                         
However, if you need direction on how to go about what's discussed in this article or you're willing to get quality diamond saw blades or safety tips, contact us. Welcome to visit our website: https://www.nccuttingtools.com