Over the years, a lot of people have been trying to come up with the best option out of the difference. A diamond saw blade is one that comes with diamonds that are fixed on the edges. They are designed for cutting abrasive or hard materials.
 As a professional mason, I find diamond blades useful for cutting materials such as granite, marble, asphalt, concrete, and much more. It was only recently that I found the benefits offered by this type of saw blade.
 Had I known about it before, I could have saved myself from stress after seeing some issues with cutting using traditional saw blades. With diamond saw blades, the cuts are not just precise but are also free from common issues such as chipping and others.
Section 1: We have to choose the right diamond blade
If the selection of the diamond blades is done rightly, they will provide a good cutting speed, working life, and of course value for the money spent.
On the same note, if you select the wrong blade or its misused, you will lose money and also damage the blade.
For this reason, it's of utmost importance to consider certain factors that will aid the selection of the right diamond blade. Some of these factors are explained below.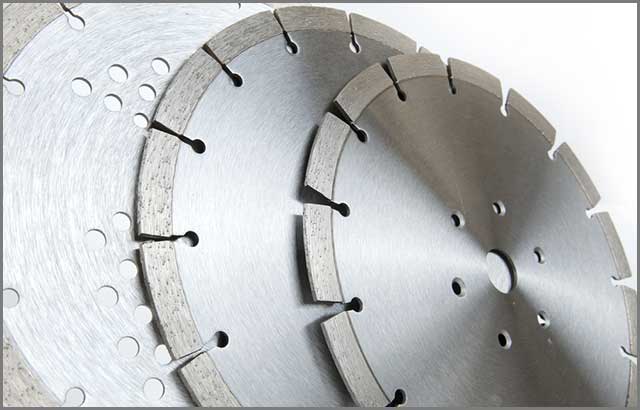 1.1 Price
You might want to consider a more expensive series of diamond blades to give room for larger jobs and frequent use, and will also deliver a long-term experience. Although, for smaller tasks and occasional use, it's always preferable to choose from the diamond blade series at lower prices.
1.2 Size and Quality of Grinder or saw
In this case, what has mostly considered are the RPM and horsepower of the tool you want to use to complete the task. Diamond blades are designed to work perfectly with the RPM of the grinders and saws.
Both sides of the machinery need to be checked before deciding on what product would suit your need perfectly. This does not only account for value but safety as an important factor.
1.3 Materials to be cut
Before making the selection of a diamond blade, it's important to identify correctly the materials you want to cut. This greatly determines the life and cutting speed of the diamond blade.
Most of the materials can be categorized under four sections; Medium to Hard, Soft, Medium to Soft, and Hard. If the material you want to cut is hard, you'll have to go for diamonds with softer bonds.
1.4 Speed
A lot of people make the mistake to believe that the hardest blade will cut everything without stress. This isn't right, because hard products cannot be cut by hard bonded blades.
However, you can find out the material that would easily be cut or the material with the most important blade performance.
Section 2: Buy a diamond saw blade – you have to consider
When it comes to making professional and cleaning cuts on hard surfaces such as concrete, diamond saw blades remain the best choice to opt for. Irrespective of what you may want to do; whether you want to enhance concrete with decorating scoring, sawing control joints, or marking out existing concrete for replacement or patching.
 you need a top-quality blade to carry out these tasks effectively. You have to start thinking like a chef who has to work with a variety of knives to come up with gourmet specialties, you can't be drawn to a particular kind of blade for an effective cutting task.
2.1 What are you cutting?
The right blade to be used will be determined by what you want to cut and its metallurgical bond. The bond denotes a combination of metals that form the segment and controls the exposure of the new diamond during the cutting process.
Most manufacturers often create a list of materials that can be cut on the package. If the wrong bond is chosen, it could result in the failure of the blade in certain ways; too soft of a bond, and the blade will wear out too fast. Too hard of a bond and the blade will stop cutting shortly after you start using it.
2.2 What kind of saw are you using?
The different kinds of blades available are known for their varied horsepower. Low horsepower saws, for instance, do not require more diamonds than higher horsepower saws. The blade size varies with the saw RPMs.
2.3 Is the application wet or dry?
 One of the most important factors that are been considered during the selection of any diamond blade is the application. Smaller diamond blades, for instance, have been designed to cut dry, but can equally cut wet as well.
Making shallow passes is the key to dry cutting, and leaving the blade to spin in the air at intervals to cool it down. It may be difficult to cool large-diameter blades when water isn't present at the job site.
2.4 What is the diameter of the blade needed?
Before selecting the perfect diamond blade, there are a lot of factors to put into consideration. However, many of these factors center around the tools that are been used to cut.
The most important thing is making sure the right size blade is put on the right saw.
Section 3: Understand the characteristics of diamond saw blades
3.1 Advantages of diamond saw blades
Extremely high wear resistance and longevity
Diamond saw blades have extremely high wear resistance and longevity. This is very important. Many saw blades will wear out during use, resulting in short service life. This feature helps us reduce this concern.
Produce less heat
When a suitable diamond blade is selected for use, there is less friction between the bonds which could result in a generation of heat. Little or no heat is generated during this cut, and this is an indication that the perfect diamond blade has been chosen.
Smooth cutting 
You do not have to go through any stress while cutting, all you have to do is set the cutting blade at the right angle to allow for a smooth cutting process.
Low noise 
Just as less heat is produced during the cutting process, little or no noise is generated when using the diamond blade, this allows for the use over a long period of time without stress.
3.2 Other advantages are highlighted below:
Diamond said blades have a longer lifespan and extreme wear resistance.
For concrete projects, diamond saw blades will ensure high-quality performance.
During any sort of operation of a diamond saw blade, one can stay confident of less heat and high resistance to wear.
The diamond saw blade performs a smooth cut as it's less likely to cause a fracture or burn on the surface during the operation.
Since there's little or no wear with the equipment, there's less cost for your project at the end of the activity.
A lot of money is saved and tool investment is reduced due to the ability to use a new layer and remove an abrasive from a diamond blade.
Section 4: Comparison of diamond saw blades with other blades
It's highly recommended that you check your requirements with us, as there are different options and types available under the diamond blade selection.
While conventional saw blades are designed for both professional and beginner users of circular saws, diamond blades are created for those who have advanced knowledge in the trade.
These are the types of people who constantly have to deal with cutting tougher and stronger materials, including tile, marble, and others.
These diamond blades, technically, do not do the cutting. The cutting action happens when the blades start grinding the materials through friction using its diamond bonding matrix. This is one principle that is considered basic and should be familiarized by those who opt to choose this type of saw blade.
Under this section, we have highlighted the major types of the best blades available for use;
4.1 Rescue blades
Vacuum brazed or rescue blades are usually used to cut a wide variety of materials such as steel, concrete, various irons, masonry, glass, tile, and plastic. These blades can also be used to cut rail lines. The fire brigades often use them to cut "rescue saws", hence, the reason why they are referred to as rescue blades. They work perfectly with dry applications, but if water is used, they can work for a longer time.
4.2 Core Sample blades
Core sample blades are used mostly in the mining industry across the Western Australian Goldfields to cut core samples. These cutting blades are highly suitable for cutting hard materials.
Section 5: Diamond saw blade feedback you want to know
These is some of the comments and feedback I have found on the web for diamond saw blades. I hope to help you with your choice.
Lucy N.4 years ago
Thanks for the demonstration. It was great to see how each blade performs.
Yes, it helped me solve the recent troubles, l think it is better than other saws.
2 months ago:
 when l bought a diamond saw blade, I cut the concrete inside my house. many friends asked me where I got it. Its serrations are sharp and I think it can help us solve most of the cutting problems.
Section 6: Is there an alternative product for diamond saw blades?
6.1 Dremel SM540 3-Inch Tile Diamond wheel
This cutting tool has been designed specifically to cut through different kinds of materials effectively, and this also includes the referred residential materials such as plastic, tile, wood, and metal.
The tile diamond wheel has been equipped with two kinds of wheels to a low for effective cutting. One is the domed flush cut wheel, and the other is the traditional flat wheel.
Both of these wheels can work perfectly on door jambs, bevel cuts, and other tight areas.
6.2 Black Widow Micro-Segmented Rim Diamond Blade
The segmented Rim diamond blade has been designed with a thin-rim design which makes it very easy to work on marble tile, porcelain, granite, and ceramic, as the design makes it easy for quick wet cutting applications.
Also, it has diamond-shaped laser cutouts that have been designed uniquely to prevent blade wobbling. This, in turn, helps to extend the blade's life and also keeps it cool for a longer period of time.
6.3 Concord Blades
Concord blades have been designed to cut concrete, lightweight blocks, stone, bricks, field stones, as well as other masonry materials. What stands it out as a unique cutting material is the fact that it can work for both dry and wet cutting applications.
Both sides of the segment are being treated with the laser, and this helps to extend the lifespan of the blades and also adds more strength.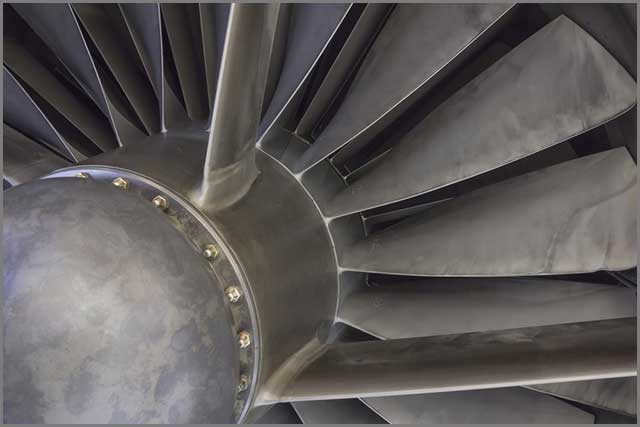 Conclusion
Everyone, including professional masons and other technicians working in the field, has no doubt that diamond blades make their tasks faster and easier.
However, the continuous advancement in technology and innovation has given room for the creation of other models with different added features available. This, of course, has made my decision to choose the best diamond blade a bit daunting.
For this reason, we have designed this guide to help you with the best selection that will suit your need perfectly. Take your time and go through the details and ensure that you do not lose touch with the guide. Reference. If you have any questions, you can contact me in time.